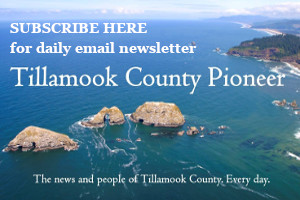 The first baby born in Tillamook County in 2020 at Adventist Health arrived on January 1st at 9:50 a.m. to proud parents Jace and Jacqueline Huseby. Lainee Mae Huseby weighed 6 pounds and 13 ounces, and measured 19 and 3/4 inches;
Jaqueline is a local realtor and Jace is an Oregon State Police officer in the area.
Lainee's grandparents are Mike and Susie Saindon, and Mike and Corinne Huseby; Uncle Evan Saindon and Aunt Holly Saindon are excited to welcome the bundle of joy. A very happy new year indeed for the Huseby-Saindon families! Congratulations to you all!