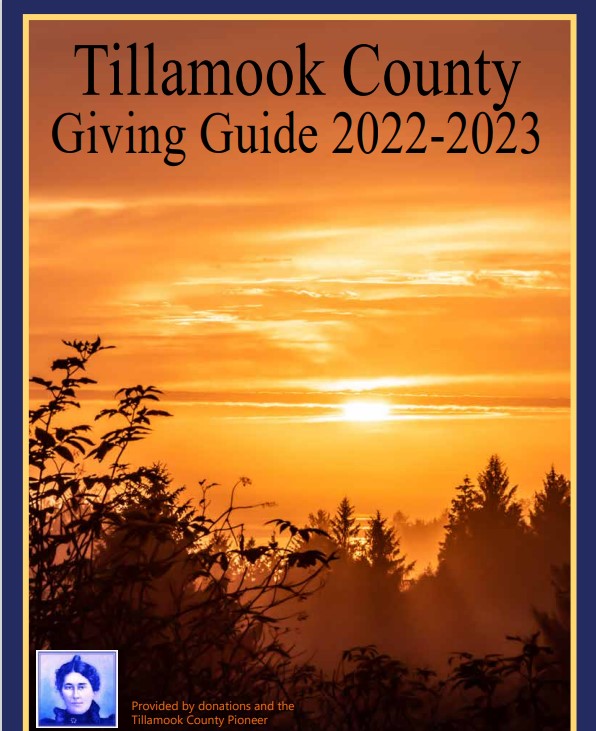 Tillamook County Community Health Center's announced today March 29th that the Tillamook vaccine scheduling tool is live.
You can click here http://tillamook.bookappt.link/vaccine to schedule your appointment, or to access the tool visit the TCCHC website tillamookchc.org. The vaccine scheduling platform will allow you to schedule directly with any of the vaccine partners at the various locations throughout the County.
If possible, please help friends and neighbors that you know are struggling to schedule. Please keep in mind there is still far less vaccine supply than necessary to meet the needs of everyone who is eligible and wants the vaccine. We ask for your continued patience. For those with limited or no internet access, our vaccine line is still available to help you, call: 503-842-3914, Monday – Friday 8am -5pm (English and Spanish)

Phase 1A groups 1-4 and Phase 1B groups 1-6 may now self- schedule a COVID-19 vaccine appointment  online using the "GetMyVaccine" button above.
Wondering who is eligible?
Phase 1B Group 6: eligible as of March 29th, 2021
Adults 45–64 with one or more of the following underlying health conditions: Cancer, Chronic kidney disease, COPD (chronic obstructive pulmonary disease), Down Syndrome, Heart conditions, such as heart failure, coronary artery disease, or cardiomyopathies, Immunocompromised state (weakened immune system) from solid organ transplant or HIV, Obesity (BMI greater than or equal to 30 kg/m2), Sickle cell disease, Type 2 diabetes mellitus
Migrant and seasonal farm workers
Seafood and agricultural workers
Food processing workers
People living in low-income senior housing, senior congregate and independent living
Individuals experiencing houselessness (sheltered and unsheltered)
People currently displaced by wildfires
Wildland firefighters
Pregnant people 18 and older
Past eligible (Phase 1A groups 1-4 and Phase 1B groups 1-5) which still may book an appointment:
Childcare providers, early learning and K–12 educators and staff
People 65 and older
All health care workers
Skilled nursing and memory care facility workers and residents
Tribal health programs
Emergency medical services (EMS) providers and other first responders
All health care interpreters and traditional health workers in any
All staff at other long-term care facilities including, adult foster care, group homes for people with intellectual and developmental disabilities and other similar congregate care sites
Hospice programs
Mobile crisis care and related services
Individuals working in a correctional setting
Adults and youth in custody 18 years and older
Non-emergency medical transport
Paid or unpaid caregivers (including parents or foster parents) of medically fragile children or adults who live at home
Adults and age-eligible children who have a medical condition or disability who receive services in their homes
All other outpatient HCPs
Public health settings, such or community based organizations with direct or indirect exposures
Limited or no computer access, call us: 503-842-3914 (Mon-Fri 8am -5pm, English and Spanish)
Check out this tutorial video on the tool: https://youtu.be/gP7cuHk61vs
<iframe width="560″ height="315″ src="https://www.youtube.com/embed/gP7cuHk61vs" title="YouTube video player" frameborder="0″ allow="accelerometer; autoplay; clipboard-write; encrypted-media; gyroscope; picture-in-picture" allowfullscreen></iframe>
Unsure if you are eligible see our website for a full list: www.tillamookchc.org