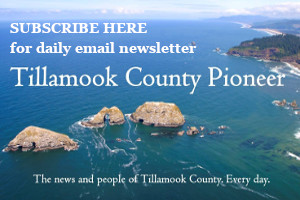 PLEASE NOTE: Café hours at our Temporary Visitors Center will become limited during the transition to the new Tillamook Creamery:
June 4 – June 11: Café will be open for lunch only from 11am to 2pm
June 12 – June 18: NO café or dining service available
o The ice cream counter and cheese sampling will still be available during regular hours through June 18
Tues. June 19: We will be completely CLOSED to the public, while we make our final transition to our brand new Tillamook Creamery
Wed. June 20: Grand Opening of the new Tillamook Creamery – at 8 am
After a year and a half of construction to rebuild a new visitor experience in Tillamook, we are excited to announce the grand opening date! Beginning on June 20, 2018, our brand-new Tillamook Creamery will open to the public and be ready for a new era of visits from our fans. We're thrilled to be able to share this new facility with all of our supporters, and we hope you all will love it as much we do. Located at the original factory at 4165 Highway 101 North, Tillamook, and summer hours from 8 am to 8 pm.
The new Creamery is an opportunity for us to showcase Tillamook as a world-class dairy brand and help share our story as a farmer-owned co-op that has been operating for more than 100 years. Designed by the award-winning Seattle-based architecture firm Olson Kundig, some of the more significant features of the new Tillamook Creamery will include:
· A larger dining area with more indoor seating and a spacious outdoor covered patio for visitors to enjoy year-round.
· A new menu, showcasing Tillamook products and other high quality, wholesome real food ingredients, including wood fire pizzas, Tillamook's favorite grilled cheese sandwiches and much more. The new menu will also feature wine and beer from the Pacific Northwest.
· An expanded Tillamook Ice Cream counter, available for indoor and seasonal outdoor service.
· A new coffee and yogurt bar where visitors can purchase coffee and espresso drinks and customize their favorite Tillamook Yogurt with a variety of toppings.
· A large retail space featuring Tillamook products and high-quality gifts and souvenirs available for purchase all in one, easy-to-shop area.
· An enhanced viewing experience of Tillamook's cheese production and packaging operations with better acoustics and exhibit signage, as well as a small theater space where visitors can view short videos about how Tillamook products are made.
· An in-depth farm exhibit where visitors can learn about cows, dairy technology and life on the farm.
· More samples than ever before!
Our temporary visitor facility will remain open through June 18, so if you're in the area feel free to stop by for a cone and some free cheese samples! Please note that all facilities will be completely closed to the public on June 19, as we transition from our temporary facility to our new Creamery building.
Over the past 60+ years, we have all made unforgettable memories with visitors that we will always treasure. We are very excited to welcome our fans into our new home and for the memories we know it will provide for generations to come. Thanks for your patience during the construction and transition. Please continue to check our website for more updates as we near the grand opening, and let us know below if you have any questions!
Questions about hours, food options, or our products? Visit our website FAQs