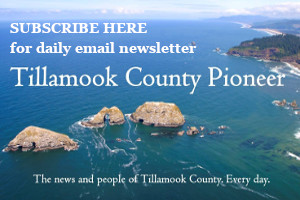 WHAT: Tillamook County Creamery Association (TCCA) is inviting all community members age 18+ to a free drive-through COVID vaccine clinic. The single-dose Johnson & Johnson vaccine will be administered, and no sign-up or appointment is required. (If you have a health insurance card, please bring it. But it is not required to receive a free vaccine.)
WHO: TCCA employees, members and anyone in the community (18+) may attend to receive a vaccine
WHEN: Thursday, September 2, 10:00am – 6:00pm
WHERE: The Tillamook Creamery Red Barn, 4165 Highway 101 N (map below)
WHY: As COVID cases continue to rise at an alarming rate throughout Tillamook County, TCCA wants to provide another opportunity for additional employees and community members to get the COVID vaccine to help protect our community and prevent the virus from spreading further
throughout the County.
Drive-through map:
• Enter from Latimer Rd. not Highway 101
• Follow the marked signs and arrow