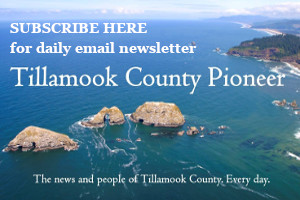 Tillamook Estuaries Partnership is happy to announce that we are bringing back our annual Celebrate the Bounty of the Bays! We hope you will join us 
September 18
– 25, 2021 for a special online auction. While people will be tuning in from the safety of their homes, the auction remains one of our signature fundraising events. Your participation will help us deliver programs that benefit Tillamook County by raising critical dollars to support our children's outdoor education events, volunteer water quality monitoring, and native plant nursery.
Join us during National Estuaries Week (September 18-25) to help support Healthy Watersheds for a Thriving Community. We cannot deliver these important, high-quality programs without you and we are making it easier than ever to show your support!
The auction went live at NOON 
TODAY September 18th, and bidding continues through September 25th.
Pre-Register at the link below.
With local dinners and hotel stays, guided fishing trips, wine tastings, fishing gear, and unique pieces of art – our Celebrate the Bounty of the Bays online auction has something for everyone. We hope to "see" you there!
Click on the button above and then select "Get Started"
Create an account (When you create an account you will be asked to enter credit card information. You will NOT be charged unless you choose to make a purchase.)
The online auction is live at 12:00 p.m. on

Saturday

, 

September 18th

. Ends on 

Saturday

, 

September 25th

 at 6:00 p.m.
Questions? Email 
info@tbnep.org
Tillamook Estuaries Partnership is a nonprofit organization dedicated to the conservation and restoration of Tillamook County's watersheds through active stewardship, scientific inquiry, community engagement, and education.