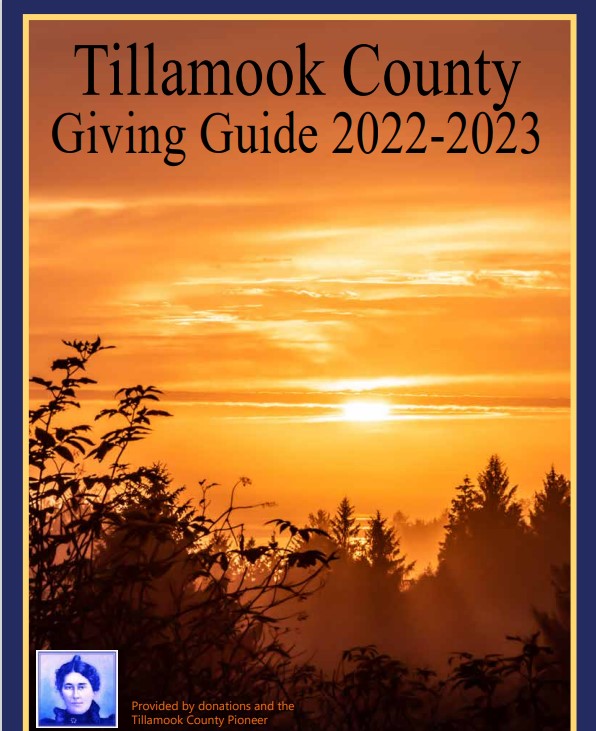 Garibaldi, Oregon – Have you ever wondered how bugs can survive underwater when they need to breathe air? If you were a bird, would you know where to stopover when migrating north and south? How did the settlers and Native Americans communicate without speaking the same language? Over 300 enthusiastic third graders from throughout Tillamook County discovered the answers to these question and many more at the 16th annual Down By The Creekside outdoor learning adventure.
The three-day event was hosted by the Tillamook Estuaries Partnership (TEP) at Kilchis Point Reserve with support from over 80 adult volunteers, high school students, teachers, chaperones, TEP staff, and local natural resource agencies. Generous contributions by the Environmental Protection Agency, Tillamook County Pioneer Museum, and SOLVe helped fund this year's event.
Science was mixed with art, history, and stewardship in a series of hands-on activities related to healthy ecosystems and life down by the creekside.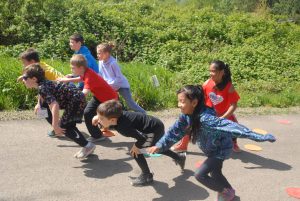 Children were "transformed" into migrating birds seeking suitable habitat.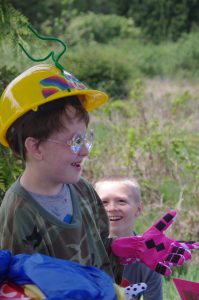 Silly props and costumes showcased special insect adaptations in Build-a-Bug.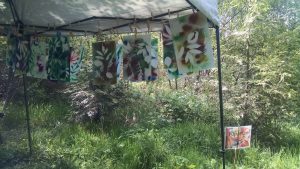 Kids created beautiful collages with leaves, twigs, and sugar-based spray paint.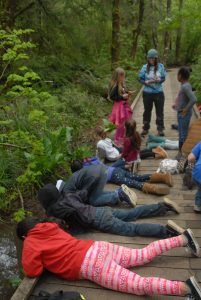 Everybody kept their eyes peeled for native plants and animal pelts, skulls, and tracks during Flora & Fauna Bingo. With treasure maps in hand, students embarked on a history hunt related to early life in Tillamook County.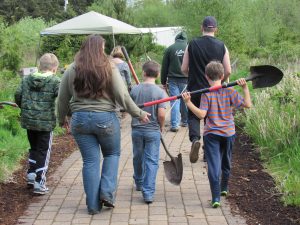 Third grade trailblazing (aka mulching pathways and trees) connected the children to Kilchis Point Reserve for years to come. Learning science was fun for all involved.