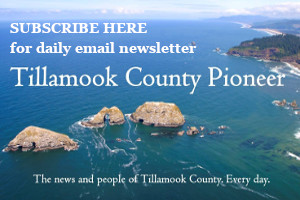 April 15th Tillamook Fire District and Tillamook Volunteer Firefighters Association held its annual Awards Banquet A great time had by all,
A special thanks to Pacific Restaurant for excellent food and hospitality. To Lifeflight Network for their presentation and support.
Of course, congratulations are in order for the following awards:
Rookie of the Year: Resident FF Ethan Gilbert
Firefighter of the Year Charles "Chaz" Hall
EMS Provider of the Year Capt. /EMT Jason Sterling,
Officer of the Year Capt. Kris Davis.
Citizen Life Saver Award was presented to Brandon Oldenkamp for his efforts in a rescue of a paraglider from a tree this past year.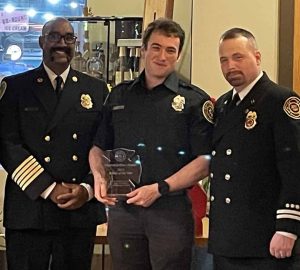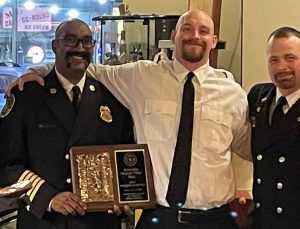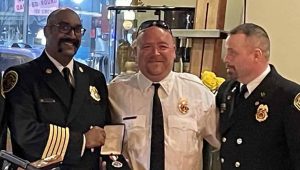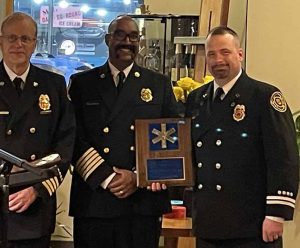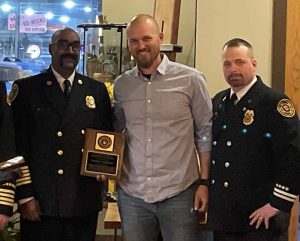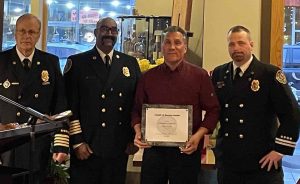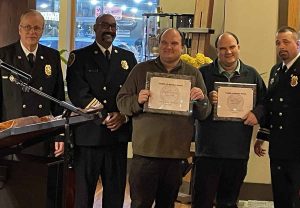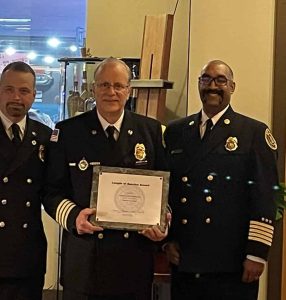 Length of service 10 years Mike Smith; Length of service 15 years – Joel and Bradley Hamburger; Length of service 25 years of service (not pictured) Terry Zuercher and Asst. Chief Paul Edward 40 years of service! Several Unit Citations were awarded for major responses this past year.
Welcome Recruit Firefighters: Autumn Patching, Cindy Goh, Heather Grimes, Hunter Perry And Aaron Cope. Also distinguished Service Awards were presented for a response involving water rescue/rope rescue to Capt. Terry Zuercher and Firefighters Brandon Abbott and John Welch.