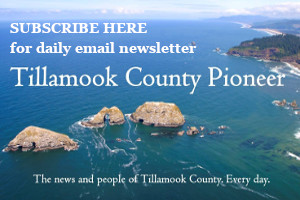 Tillamook, OR – Tillamook Fire Update for Thursday, September 10, 2020 at 3:00 PM
Pike Fire in the Idaville area – Please see attached map. Updated map is coming. Please review numbers not colors on this map.
Level 3 – Leave Immediately
Pike Rd and Nobel Springs Rd only and the area between Vaughn Creek and Murphy Creek
Level 2 – Be ready to go at a moment's notice
The area bounded by Bewley Rd to the west, Doughty Rd on the south side, and Willowbrook Rd on the westside extending northbound.
Level 1 – Be aware of the danger that exists
The prior area that is east of Murphy Creek and south of Pike Rd to include Kilchis River Rd and Alderbrook Rd to the North extension of Bewley Rd up to Doughty Rd.
The main portion of Bay City east of Bewley Rd and the area south of Alderbrook Rd at Vaughn Creek and southward has been removed from all levels of alerts.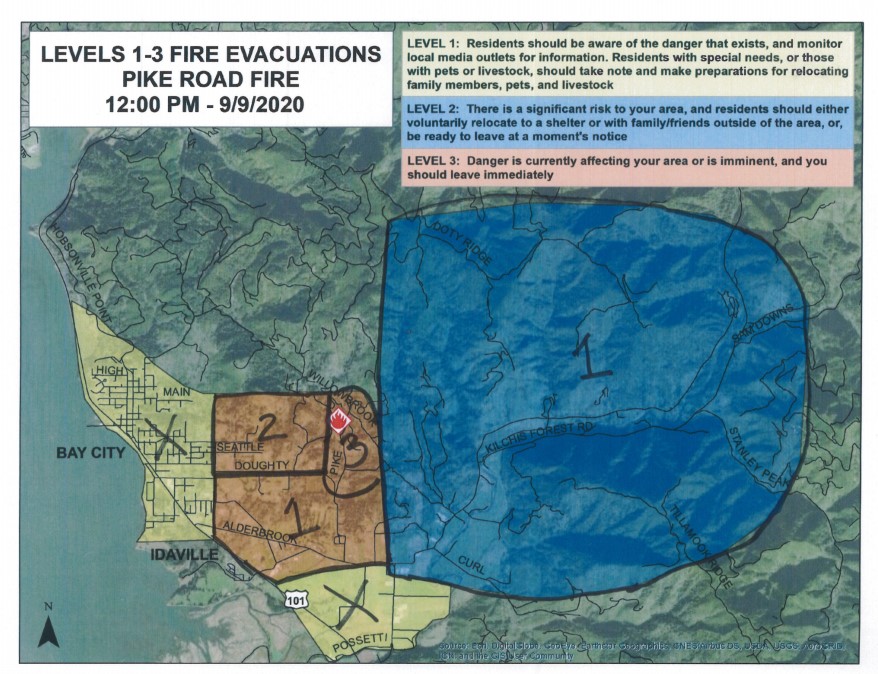 At this time, local traffic for residents only is permitted as emergency operations are still in progress. No through traffic is allowed.
Please minimize all travel in the area to allow emergency responders to work.
Please do not call Tillamook 911 for updates.