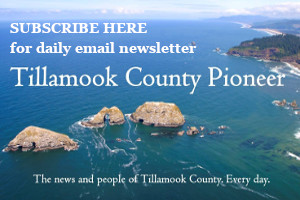 Tillamook State Forest, Ore. – The Tillamook Forest Center is re-opening to the public starting March 17, offering opportunities to connect with and learn about Oregon's fascinating state forests.
Located in the heart of the Tillamook State Forest along Highway 6, the Tillamook Forest Center has been closed for about three years starting with the COVID-19 outbreak in 2020. Initial limited hours will be Friday–Sunday, 10 a.m.-4 p.m., then expanding to a five-days a week summer schedule starting May 3.
"We are thrilled to be welcoming visitors back to the Tillamook Forest Center and to share our passion and knowledge about Oregon's forests once again," Interim Center Director Denise Berkshire said.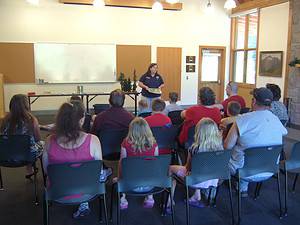 In addition to regular programming, for the next six months, the Tillamook Forest Center is hosting a traveling exhibit in partnership with the Maxville Heritage Interpretive Center titled, Timber Culture. The exhibit transports you to 1920's eastern Oregon and tells the story of multicultural loggers, and their families, who traveled to Oregon during the Great Migration. In sharing and discussing the history of the segregated logging community of Maxville, Oregon, the exhibit examines issues of race and social justice through the lens of Oregon's history.  Bringing this exhibit to the Tillamook Forest Center was made possible with the support of the non-profit State Forests Trust of Oregon.
For a full calendar of events and to learn how you can visit or volunteer at the Center, visit tillamookforestcenter.com.  To make a donation in support of private/public partnerships that goes toward enhancing recreation, education and interpretation activities on Oregon's state forest lands visit the Trust's website.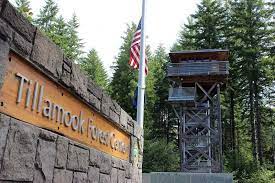 About the Tillamook Forest Center: Nestled in the heart of the Tillamook State Forest, the Tillamook Forest Center is the region's largest forest-based interpretive and educational center, located 50 miles west of Portland and 22 miles east of Tillamook at 45500 Wilson River Highway, Tillamook, Ore.  It is a special place to develop a deeper connection with Oregon's forests through experience and exploration. Spring hours for the Center are Friday through Sunday 10 a.m. to 4 p.m., with expanded hours starting May 3. A $5 donation is suggested.