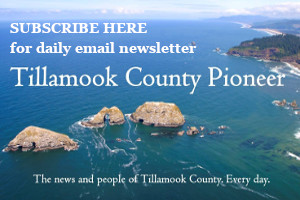 You are not alone if you have been wondering when the Tillamook Forest Center is going to reopen. Following two difficult years, 2022 looked promising. We are anxious to reopen and host visitors with smiles and an overdue hello. Unfortunately, due to significant staff turnover, recruitment challenges, and facility maintenance requirements the difficult decision was made to postpone re-opening until March 1, 2023.
We are working diligently to rebuild the team and prepare the facility to host friends and supporters after a lengthy closure. Limited services will resume throughout the forest in August once team members are hired and trained.
While the center will remain closed to the public, limited staff are still accessible to provide customer service via phone and email.
Limited in-class and virtual offerings will be available in the fall of 2022 and forest field trips will resume in the spring of 2023. We are not accepting facility rental requests or gift shop orders currently.
The closure includes gates to both the bridge and parking lot. However, access is available to the Wilson River Trail and bridge from the Jones Creek Day-use Area. Surrounding recreation sites including trails, campgrounds, and day-use areas are open to the public and continue to provide forest opportunities during the Tillamook Forest Center closure.
For current information on Tillamook State Forest recreation facilities (campgrounds, day-use areas, and trails), please visit the recreation link on the ODF website.
We thank you for your patience and look forward to seeing you next year! For more about the Tillamook Forest Center, go to http://tillamookforestcenter.org