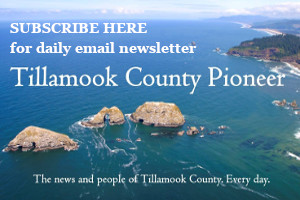 Tillamook High School launches it's annual Charity Drive tomorrow, Friday February 11th through February 21st.
There are on-going charity events (also known as the week no one has to cook dinner because of all the amazing food offerings – to-go and take/bake.) Look for contact numbers for the various activities under each class – there are various "hire-a-student" options; cans/bottles that need to be returned? Scrap metal? Lots of fun family activities – cow poop bingo anyone? Or how about the marble search? Sports clinics, walks and runs, and much more over the next 10 days. Watch the Pioneer for daily updates about activities – and you can always find the full schedule of events here.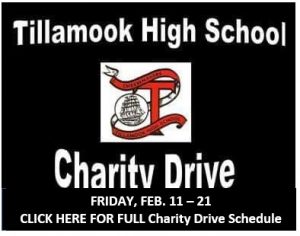 Here are some All School Events to look forward to:
* Mr. THS Pageant – February 16th 7pm THS Auditorium (Adults $7, Students $5)
* "Ride for the Kids" Horse Gaming Day – February 20th 10am Tillamook Fairgrounds Pavilion (riders $35-open- juniors, $15 peewee 9 & under) Call 503.812.5469 or 503.842.2566 ext. 2225 to enter
* Stud Muffin Volleyball – February 21st 6pm Tillamook High School Gym (by donation)
Look for lots of other activities going on throughout the 10 days!