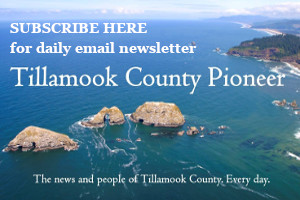 PLEASE JOIN US….
PROCESSION INFORMATION – Friday May 29th, starting at 6:30 pm at THS
It has been a challenging time for our 12th grade students. They have spent the last few months of their high school year at home, away from friends, in isolation. They have missed out on all of the traditional senior events and celebrations. We want to provide our students an opportunity for one final celebration. On May 29th, 2020 Tillamook School District, with the help of many local businesses, law enforcement, and KTIL radio is holding a very different kind of graduation with some very special opportunities. As always, we would love the community's help and support. Please see below for the night's information.
The entire community is invited to join us for the senior procession. Students will leave the high school at 6:30 pm, travel down Miller, turn west on 11th, travel north on Pacific, and then east on Third Street to end at the Fairgrounds (location of graduation) at 7:00pm. We encourage you to line the procession route, decorate cars, cheer, yell, honk, hold up signs, decorate houses, and help us celebrate our amazing graduates.
PLEASE HELP US KEEP EVERYONE SAFE
Please follow all physical distancing guidelines recommended by the Oregon Health Authority. People are encouraged to remain in their cars.
Please do not block private driveways or streets
Please do not stop traffic for pictures or any other reason. It will be important to start the
ceremony promptly at 7pm.
GRADUATION CEREMONY – Important Information for the ceremony
Due to limited parking, only cars with a ticket will be allowed into the fairgrounds for the graduation ceremony. Students will be provided those tickets.
The entire ceremony will be broadcast live on Tillamook High School's Facebook page or the Tillamook School District's Facebook page for those who want to watch from home. More information will be posted on the District and High School Facebook pages as soon as we have it.
Those who don't have Facebook and everyone attending the ceremony will be able to hear the entire event on KTIL. Watch the District and High School Facebook pages for more information.