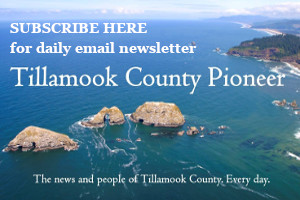 By Matt Maizel
The #4 seeded Tillamook Cheesemakers (12-0 Cowapa League, 16-4 overall) took care of business in the first round of the 2022 OSAA / OnPoint Community Credit Union 4A Volleyball State Championship Saturday, winning decisively against the #14 seeded Hidden Valley Mustangs (4-4 Skyline League, 11-10 overall) in just three sets, 3-0 (25-21, 26-24, 25-11).
Mooks volleyball have won an impressive 8 matches in a row, including 12 of their last 13, and the 3-0 win over Hidden Valley is the ninth sweep that they've recorded this season.
Tillamook has posted a 45-16 set record this season, as they went undefeated in the Cowapa League to lock up a fourth spot seed out of sixteen possible 4A slots for the whole state.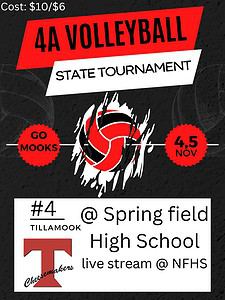 Quarterfinal action will take place at Springfield High School this Friday, November 4th @ 8:00 a.m., with the #4 Tillamook Cheesemakers squaring off against the #5 Baker Bulldogs (6-0 Greater Oregon League, 17-5 overall).
Here is the link on NFHS network to watch the THS match on Friday November 4th at 8 am.