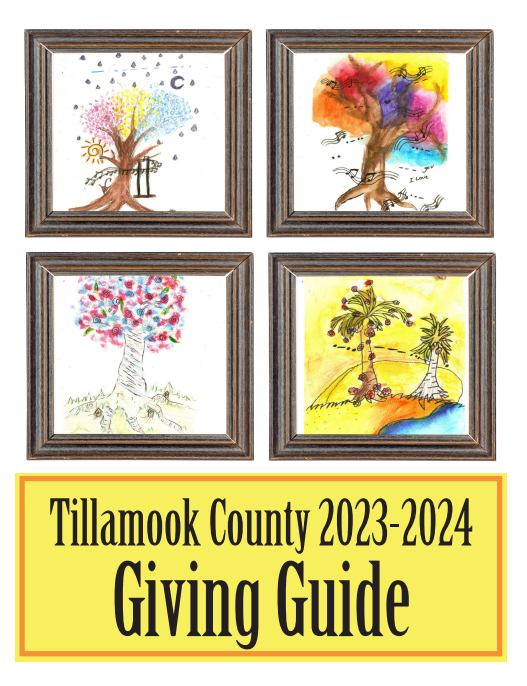 Tillamook County – Tillamook Masonic Lodge No. 57 is thrilled to announce a momentous occasion as it celebrates 150 years of Masonry in Tillamook County. To mark this significant milestone, the lodge will be hosting a multi-day event, open to the public, showcasing the rich history and contributions of Freemasonry within the community.
The festivities will kick off on September 15th at 6 pm, with a momentous Cornerstone Ceremony that will take place at the lodge's esteemed building. The event will witness the esteemed presence of the Grand Master of Masons in Oregon alongside other distinguished Grand Lodge Officers, who will join to rededicate the building in honor of this historic occasion. While the opening and closing portions of the ceremony will be exclusive to invited guests, the rest of the event warmly welcomes the public to attend. A delightful spread of refreshments will be provided to all attendees.
On Saturday, September 16th, from 10 am until 2 pm, Tillamook Masonic Lodge No. 57 will open its doors to the community for an engaging Masonic Open House. This event aims to offer insights into the world of Freemasonry, who the Masons are, their essential roles within the community, and their dedication to charitable endeavors.
The Masonic Open House will be a vibrant and informative affair, with representation from various Masonic Organizations, including:
Tillamook Masonic Lodge No. 57
Silver Wave Chapter No. 18 of the Order of the Eastern Star
Oregon Grand Chapter of the Eastern Star, Service Dog Program
Knights Templar and York Rite Bodies
Scottish Rite
Al Kader Shriners
Tillamook County Shrine Club
Daughters of the Nile
Moreover, attendees will also have the opportunity to interact with the esteemed Masonic Youth Groups, such as DeMolay International, International Order of the Rainbow for Girls, and Job's Daughter's International.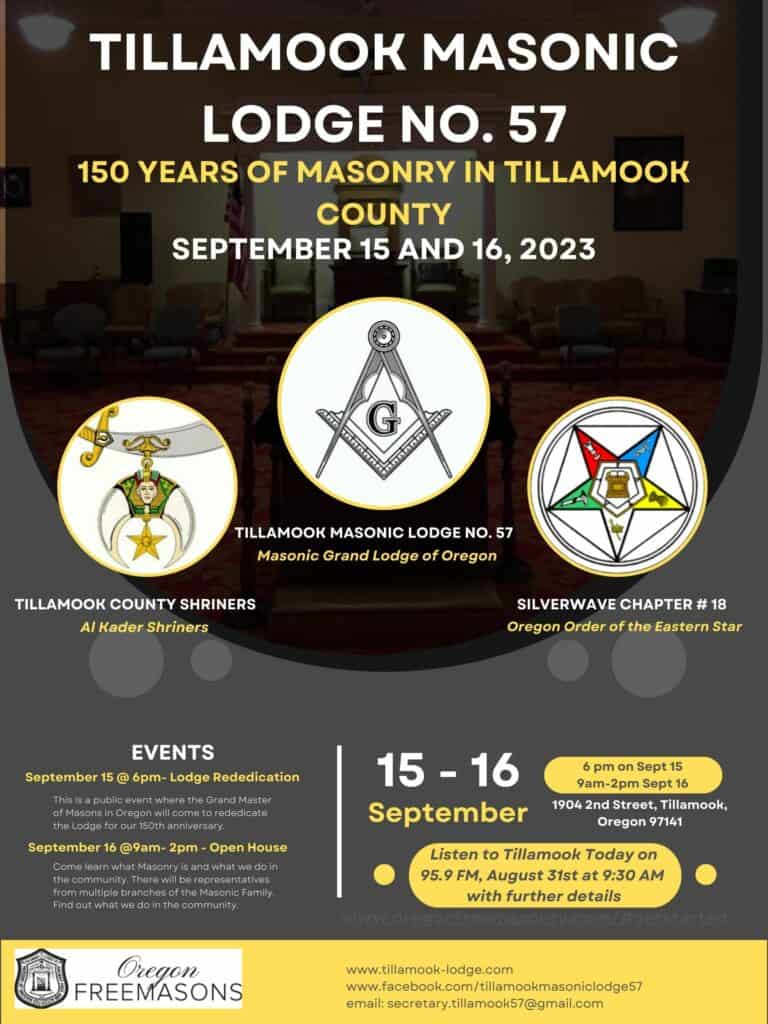 Whether you've always been curious about Freemasonry, are already part of the Masonic Family, or have an interest in joining this revered organization, we extend a warm invitation to all to come out and visit with us during the Open House. Our dedicated members will be on hand to provide information, answer questions, and offer guided tours of our historic building.
Date: September 15th, 2023 (Cornerstone Ceremony) and September 16th, 2023 (Masonic Open House)
Time: 6:00 pm (Cornerstone Ceremony) and 10:00 am – 2:00 pm (Masonic Open House)
Location: Tillamook Masonic Lodge No. 57, 1904 1/2 Second St., Tillamook , OR   97141
Join us as we celebrate 150 years of Masonry in Tillamook County and discover the meaningful contributions that Freemasonry continues to make within our community.
About Tillamook Masonic Lodge No. 57:
Tillamook Masonic Lodge No. 57 has been an integral part of Tillamook County for 150 years. As a renowned Masonic organization, it is committed to promoting fellowship, charity, and personal growth. The lodge actively engages in community service and charitable initiatives to make a positive impact on the lives of those it serves.