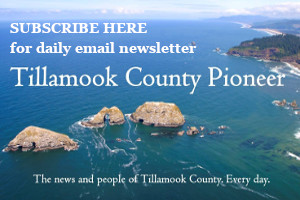 Tillamook, OR – On May 13th, 2020 at approximately 3:48 PM, Tillamook Narcotics Team (TNT)
Detectives conducted a traffic stop with a vehicle on North Main Avenue near Goodspeed Road after
observing the vehicle frequent a drug house near the area. TNT Detectives contacted two individuals in the vehicle Chelsey Snook, 30 of Tillamook, OR, and Jeremy Mastriano, 35 of Tillamook, OR. Detectives searched the vehicle relative to the investigation finding nearly an ounce of heroin, a small amount of methamphetamine, a large amount of cash, a large amount of packaging supplies, scales and drug paraphernalia. Detectives also located a small amount of shotgun and rifle ammunition. Mastriano was arrested and transported to the Tillamook County Jail on charges of Unlawful Delivery of Heroin, Unlawful Delivery of Methamphetamine, Unlawful Possession of Heroin, and Unlawful Possession of Methamphetamine. Snook was detained and released at the scene pending further investigation and charges.
Because Mastriano is a convicted felon and not allowed to possess firearms and information was
obtained in the investigation which indicated he had access to guns, further investigation into the ammunition located from the traffic stop was conducted. During the investigation, several additional subjects were contacted in relation to the firearms. On May 21st, 2020 at approximately 10:18 AM, Andre Melson, 63 of Tillamook, OR, was arrested transported to the Tillamook County Jail on charges of Hindering Prosecution, Tampering with physical evidence, and Firearm used in a felony. Ultimately three firearms were located and tied to Mastriano, who had three additional charges of Felon in Possession of a Firearm added to his case.
Sheriff Horton said, "Even during the COVID pandemic, one of many of our office's goals remains to aggressively combat the drug epidemic in our community that touches so many of our lives. Our
relationships with our partner agencies is paramount in these efforts." The Tillamook County Narcotics Team is comprised of detectives from the Tillamook County Sheriff's Office and the Tillamook City Police Department. The Tillamook Narcotics Team tip line is 503-815-3319.