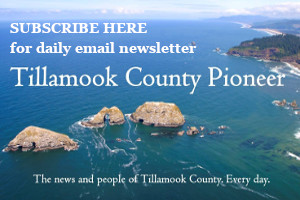 Today, we have an opportunity to choose a Tillamook County Commissioner who will exert strong and compassionate leadership for all county citizens: That leader is Mary Faith Bell, and I urge my fellow Tillamook voters to vote for her.
Mary Faith Bell has had broad experiences over the years in our community that make her the perfect candidate for this position. She will keep her constituents in mind while she makes intelligent and effective decisions.
She is strong, but with the humility to understand our needs. She is knowledgeable about the issues affecting us, but not overbearing with her solutions. She listens; she hears; and she cares.
Please join me in supporting Mary Faith Bell for Tillamook County Commissioner.
Jerri Sly Randall
Oceanside