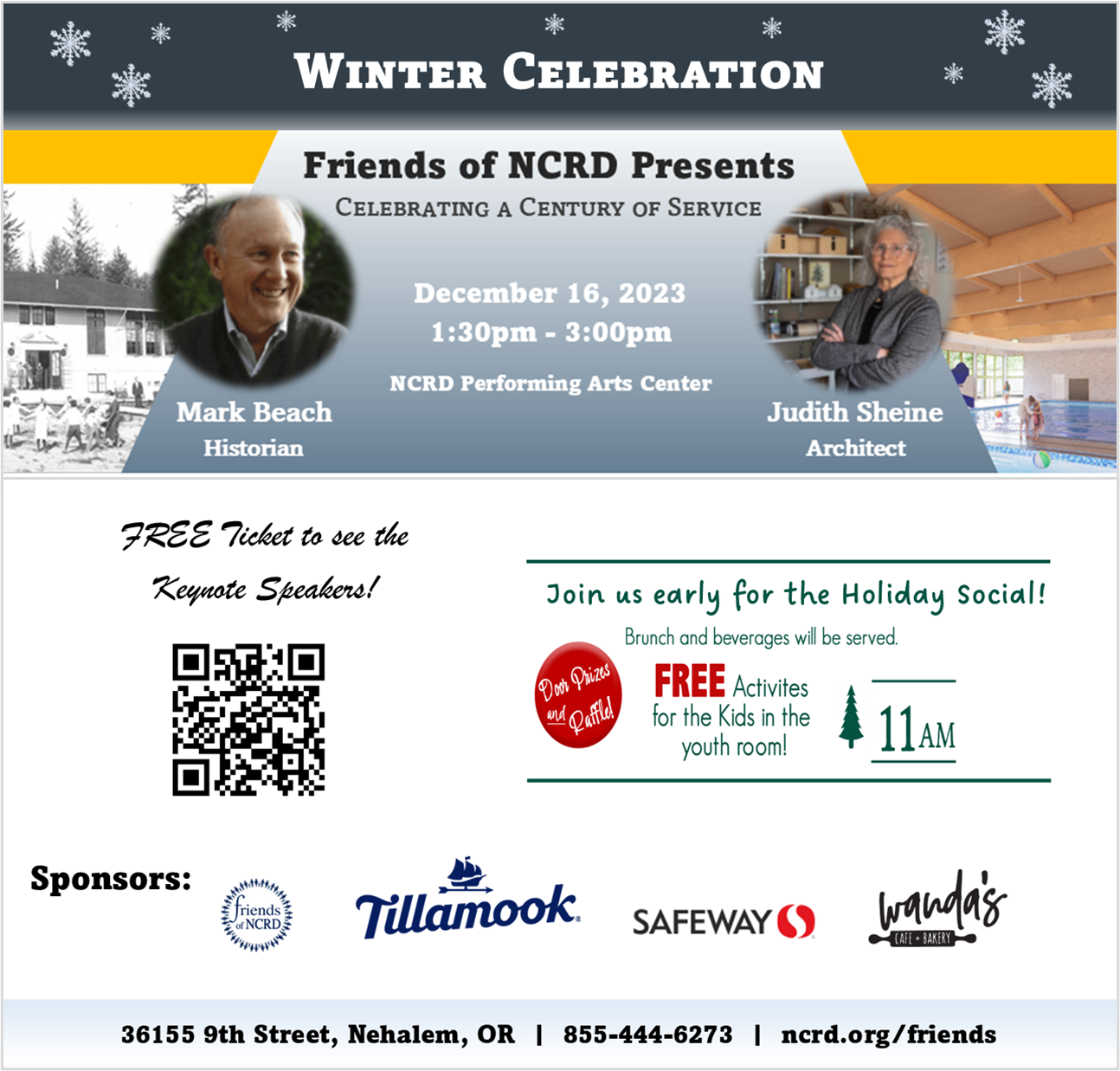 The Tillamook Police Department was honored to attend the Tillamook City Council meeting last night June 20th to witness Officer Timothy Saddler being awarded the Medal of Valor.
Officer Saddler, combined with the efforts of Fire and Rescue personnel responded to a structure fire at the Tillamook Apartments at 3rd and Pacific in Tillamook on May 23rd, 2022. There were no injuries or loss of life.
At approximately 10:42pm Officer Saddler heard dispatch tone out a structure fire in the apartment building located at 218 Pacific Ave. Officer Saddler knew he had to get to the apartments and help the occupants in any way he could to try and preserve life until Fire and Rescue personnel could arrive with the proper equipment.
Officer Saddler knows that as a rule we try not to enter burning buildings and instead we leave that to Fire and Rescue personnel who are highly trained and have the proper equipment, and even they continually face extreme risks in doing it. This however was an exception to the rule, because when Officer Saddler saw the amount of smoke and realized that there were tenants sleeping inside their apartments, he knew that he had to do something before someone was hurt or killed. Officer Saddler then made the conscious decision to place the lives of the sleeping tenants over his own and without a second thought headed straight into the burning apartment building to try to get as many occupants out as possible. Officer Saddler ran through the first floor pounding on doors and yelling to wake people up and get them to safety.
Then without hesitation Officer Saddler ran up to the second door and continued his actions of trying to wake people up and get them to safety. As Officer Saddler made it onto the third floor, he was hit with a wall of smoke so thick that he couldn't see or breathe, yet he continued to try and evacuate occupants until it got to the point where he knew that if he didn't get himself out now, he wouldn't be able to.
Once Officer Saddler made it outside, he saw that Fire and Rescue personnel had arrived on scene with the appropriate protective apparatus and Officer Saddler reverted to a support role for the Fire and Rescue personal. Officer Saddler helped conduct traffic control and any other tasks they needed him to do to help so they could concentrate on the fire suppression.
Bravery has been described as "Success is not final; failure is not fatal: it is the courage to continue that counts." Officer Saddler later told his shift supervisor on scene he was upset with himself because he wished he could have done more. Numerous firefighters from all over Tillamook County who responded to this call shared how much they appreciated Officer Saddler for his actions that night to help them, it was truly a team effort.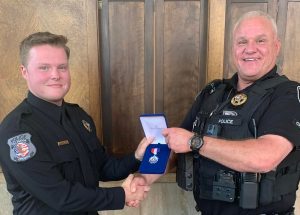 Upon receiving his award tonight Officer Saddler publicly thanked all the community members who helped him that night by holding doors open for him so he could quickly get to as many apartments as possible. Situations like this are why we appreciate the importance of building such tremendous relationships with all of you. We value the trust you give to us and always try to operate with a service first mentality. We know that we can't do this alone, we need all of you and your support, that's why it's truly our honor to serve you.