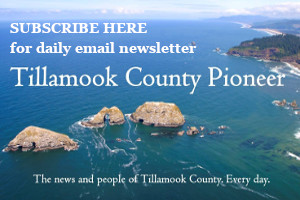 The Tillamook PUD Board of Directors currently has a board member vacancy for the Director position representing Subdivision 4. The board is seeking an interested individual for this role.
Applicants interested in applying for the Director position must meet the following qualifications:
• Reside permanently within the boundaries of Subdivision 4.
• The applicant must be a qualified voter.
• Upon appointment applicant will have resided in the District continuously for two years immediately preceding the date of his/her election as Director for Subdivision #4.
Applications are due to Tillamook PUD on or before Monday, October 4, 2021. A full posting of requirements and application materials can be found on the Tillamook PUD website at www.tpud.org/about-us/board-of-directors/.
For questions or additional information, contact Marissa Durrer at (503) 815-8621 or mdurrer@tpud.org.