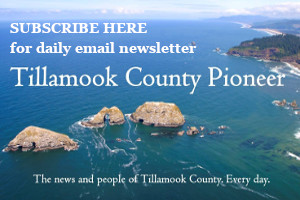 TILLAMOOK, OR – March 2, 2018 – Tillamook PUD is currently accepting applications for the 2018 Employment for Education Program. The program is a great opportunity for full-time college students to work at the PUD during their school breaks, a minimum of 14 weeks per year. The selected student begins working after high school graduation, doing a variety of tasks such as tree trimming, flagging and brush clearing. Later on in the program, students may be assigned to work in the office assisting customers, completing data entry and working on special projects.
Tillamook County high school seniors who meet the following requirements are encouraged to apply:
• Be a U.S. Citizen and reside in the Tillamook PUD service area.
• Be at least 17 years old.
• Have a valid driver's license.
• Have completed two years of mathematics beyond Algebra I and two years of science including biology.
• Graduate with a minimum 3.0 grade average.
• Plan to complete a two or four-year college degree or technical certification.
Applications are available now from high school counselors, on the PUD website at www.tpud.org, or at the PUD office. The completed application along with all requested information must be returned to Tillamook PUD by 5:00 p.m. on Friday, March 30, 2018. The Tillamook PUD Board of Directors will interview students in mid-April. Applicants are evaluated on academic achievement, educational and career goals, employment experience, extra-curricular activities and leadership qualities. An alternate will also be selected in the event the winning candidate cannot continue with the program.
Tillamook PUD has offered this unique program since 1965 and, over the years has enjoyed working with students as they pursue their goals and work towards a bright future.