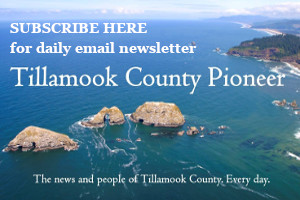 The meeting will be held at Tillamook People's Utility District  1115 Pacific Ave, Tillamook, OR 97141
The Tillamook People's Utility District Board of Directors will conduct the following meetings on Tuesday May 17, 2022:
3:00 p.m. Strategic Planning Workshop
6:00 p.m.- Regular Board Meeting
Action items include:
Approve a conservation loan in excess of $10,000.
Authorize the General Manager to submit an RUS loan draw request in the amount not to exceed $10,000,000.00.
Approve Resolution No. 22-05-05, Authorizing the General Manager to Make Emergency Procurement Under ORS 279B.080 for Inventory for a Future Budget Year.
Any other matters that may come before the Board.
Those who require special accommodations should contact the PUD at 800-422-2535 or 503-842-2535.