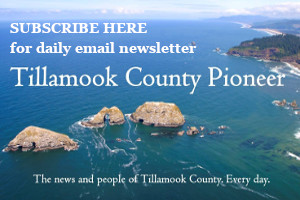 September 10, 2020 – Tillamook PUD continues to work on power restoration efforts throughout the County after a severe windstorm swept through the area. The first outages occurred late Monday evening, September 7. Sustained east winds, gusting up to 92 mph in some locations, brought down trees and debris, which caused multiple widespread outages. Tillamook PUD provides power to over 22,000 customers. At the height of the storm, approximately 15,000 Tillamook PUD customers were without power. To date, crews have restored service to nearly 97% of the utility's customers, and
outages are progressively declining as crews press on with repairs.
Wildfires continue to be a serious concern in the area. Tillamook PUD is assisting emergency responders with fire safety matters and in determining which areas are safe to reenergize.
"Our hearts go out to those who are displaced or otherwise adversely affected by the wildfires". remarked General Manager Todd Simmons. "Undoubtedly this year has been met with several unforeseen challenges to which our community has continually come together to work as a team". Simmons continued, "We would like to thank our team of customers and community members for their support and patience as we work to restore power, it is greatly appreciated."
For outage updates and status information www.tpud.org/outages/poweroutages/ and/or like and follow us on Facebook or Twitter.