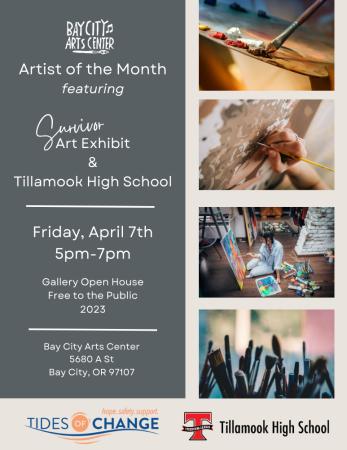 EDITOR'S NOTE: The official ribbon cutting and opening was delayed … Tora Sushi in Tillamook will open on Thursday June 21st at 11 a.m.
By Laura Swanson
Wednesday June 20th is a big day in Tillamook with the official opening at the Tillamook Creamery … and then on THURSDAY June 21st, sushi finally comes to town with opening of the Tora Sushi Lounge at 220 Main St. in downtown Tillamook (the former Pancake House location at the corner of 3rd and Main.) Tora Sushi is well-known to sushi lovers with their Seaside and Astoria locations, and owner Melo has nearly 30 years of sushi lounge and Japanese restaurant experience.
"I've been in the Japanese food industry since 1989," said Melo. "I've operated restaurants in California Koyo Sushi and Jisake Sushi. Opened the Tora Sushi in Seaside in 2006, and most customers just ordered the California roll. The tastes of our customers has expanded greatly in 12 years, and so has Tora," chuckled Melo.
The remodel/rebuild of the interior of the former Pancake House started in March of this year, featuring a beautifully varnished wood "slab" sushi bar, and seating for approximately 50 people. "We are still short-staffed and hiring for many positions," commented Melo. Tora Sushi Lounge will be open six days a week – Tuesday through Sunday (closed on Mondays) from 11 am to 2:30 pm, then from 4 to 9 pm.
There is an art to sushi and Melo oversees each location. "It is all about the suppliers and the freshness," explains Melo. "You must know the fish and work with the suppliers to get the 'right' fish." Only the best ingredients, recipes and preparation styles are used to prepare menu selections. Sushi rice is the foundation of most sushi menu items. Tora's sushi rice recipe is a closely guarded secret. Sushi grade fish is carefully selected, prepared and served with the up most of care to provide healthy and delicious sushi. Tora's own sauces and combination of sauces transform a delicious sushi roll to something divine.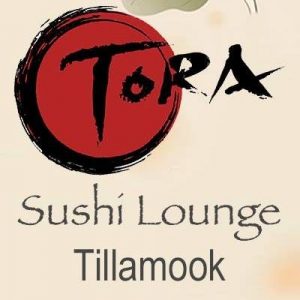 Tora Sushi Lounge and Japanese restaurant features more than just sushi, something for everyone with soups, noodles, teriyaki, bento boxes and more. To-go orders are welcomed, call 503-354-2645, and the Tora Sushi menu is the same at all locations, available online at www.torasushi.com, or like the Facebook page for Tora Sushi Tillamook.