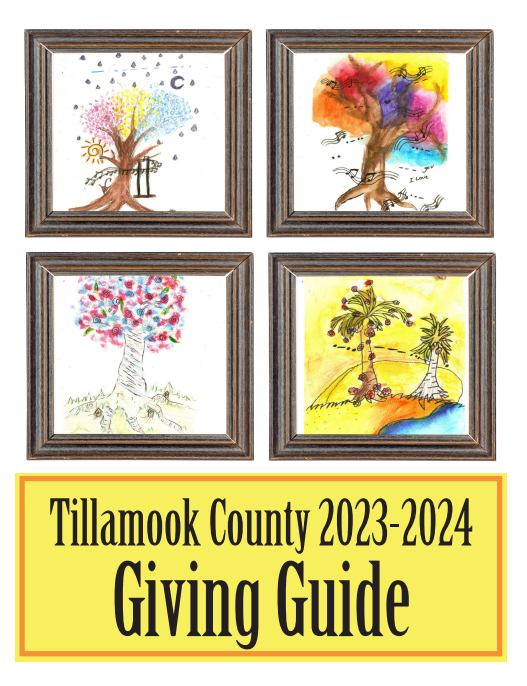 Five candidates running for election to the Tillamook Bay Community College Board of Education have been endorsed by TREAT (Tillamook County Retired Educators and Teachers.) Each of the five candidates have experience and qualifications that will benefit the college as it seeks to achieve its mission to "serve our diverse community equitably through educational excellence, community collaboration and opportunities for lifelong learning." Join us voting for Mary Jones, Mary Faith Bell, Betsy McMahon, Shannon Hoff and Andrea Goss for the TBCC Board.
TBCC Position 1: Mary Jones

Successful entrepreneur, Mary Jones has experience as an administrator and project manager. Mary and her husband Jeff have developed a string of thriving businesses including the residential community now known as Nestucca Ridge, Pelican Brewery Co., The Inn at Cape Kiwanda, Shorepine Village, Pacific Seawatch, and Headlands Lodge & Spa. Mary's knowledge and skills will be a great asset to the college as they embark on building the new Healthcare Education Building. We strongly endorse Mary Jones for TBCC Board Position 1.

TBCC Position 7: Mary Faith Bell

Mary Faith's passion for supporting public education in our community is made clear by her long-standing commitment to TBCC. With over a decade of board service, Mary Faith is currently the senior board member. Perhaps best known for her role as Tillamook County Commissioner, Mary Faith previously held positions as the director of communications and marketing at Tillamook Regional Medical Center and editor and general manager of the Tillamook Headlight Herald. Because of the depth of her knowledge and experience with public education within our community, we strongly endorse Mary Faith Bell to TBCC Board Position 7.
TBCC Position 5: Betsy McMahon

Betsy has worked in the field of education for most of her life as a teacher and administrator. As a teacher, Betsy traveled the world teaching English as a Foreign Language. She taught in France, China, The Netherlands, and Yugoslavia and has direct experience working at several community colleges including Minneapolis Community College, Normandale Community College, Portland Community College and Tillamook Bay Community College. Our community college is fortunate to have the skills and experience Betsy brings to the board. For these reasons, we heartily endorse Betsy McMahon for TBCC Board Position 5.

TBCC Position 4: Shannon Hoff

Though Shannon is running unopposed this May, she is deserving of endorsement. Shannon is the Clinical Educator and Residency Program Manager at Tillamook Adventist Hospital. Shannon's nursing career has included Medical and Burn ICU, Hospice care, and then a position as a Hospice Director. Given the direction of TBCC and the new nursing program on the horizon, Shannon is clearly an important asset and strongly endorsed for TBCC Board Position 4.
TBCC Position 2: Andrea Goss
Also running unopposed this May is Andrea Goss. We offer our endorsement and applaud Andrea's commitment to civic engagement. She has held many volunteer positions in our community and worked with organizations such as Tides of Change (formerly the Women's Resource Center), CASA (Court Appointed Special Advocates), Citizens Review Board, CARE (Community Action Resource Center), and AAUW (American Association of University Women). She currently works in the DA's office as a Victim's Advocate.