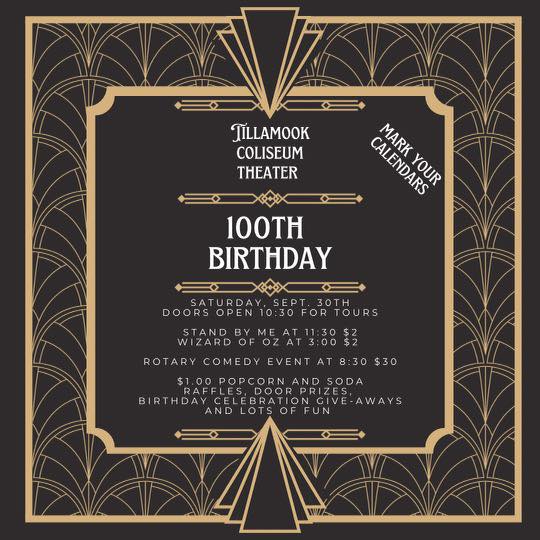 EDITOR"S NOTE: Mike Gardner was also a Tillamook PUD Board member and a prominent Tillamook County citizen. Our condolences to his family and friends.
By Jake Arnold, Oregon School Boards Assoc.
Tuesday, August 24, 2021
Mike Gardner, a retired teacher and new school board member, died this week from complications of contracting COVID-19.
Gardner is the first known coronavirus-related Oregon school board member death.
Gardner had a lifelong passion for education. A retired teacher and former youth sports coach, he joined the Tillamook School Board in May. He was deeply concerned about children not being in school, his daughter said.
Last school year, Gardner helped teach her children as part of a learning pod and he saw up close the shortcomings of online learning, said Natalie Rieger, his daughter.
"He wasn't scared to be with them," she said. "He was scared of kids not getting an education."
According to Rieger, Gardner had not been vaccinated because he had a paralyzed diaphragm from a rare flu vaccine side effect. She said doctors advised him he should never get another vaccination.
Gardner, 67, was admitted to the hospital Saturday with COVID-19 after being isolated for a week, Rieger said. He died Monday of a heart attack brought on by COVID-19 and his underlying health condition, she said.
Despite the controversy swirling from a new mandate from Gov. Kate Brown that all school staff and volunteers be vaccinated by Oct. 18, his children said they would prefer that Gardner be remembered for his lifelong contributions rather than the cause of his death.
"This is about a great man," said his son, Sam Gardner. "We walk through the town, and we have people come up to us all the time who will say, 'Your dad changed my life.'"
Mike Gardner taught at the junior high from 1995 to 1997 and at the alternative Wilson River School from 2004 to 2017, according to the district. He was instrumental in reaching children who had struggled in the main high school, his children said.
"When everybody else had given up on these kids, Dad would give them hope and believe in them and they would go on to do something," Rieger said.
Gardner also owned or operated several local businesses, and he was a member of the Tillamook People's Utility District board.
"This will be pretty devastating throughout the community," said Superintendent Curt Shelley. He said Gardner loved children and had a passionate desire to serve.
OSBA Executive Director Jim Green said it is especially sad to lose a community member who is bettering the lives of children.
"While Mike's time on the board may have been short, he was dedicated to improving education for the students of Tillamook," Green said.
Gardner's Facebook page for his school board campaign reveals his belief in the need to connect with students individually and the power of public schools.
Rieger said her dad was deeply committed to being on the school board and spent days preparing for his first school board meeting. She said he was not the type to relax in retirement and was particularly excited to be a liaison to the high school.
"I have no doubt he would have been in the building on a daily basis," Rieger said.
Tillamook School Board Chair Matt Petty, also a new board member, was friends with Gardner.
"He was a great teacher, a great coach, just a good all-around guy and a rock in our community," he said. "He was somebody who was definitely about the kids and the staff."
Gardner's death is likely to add to searing public arguments about the dangers of school during COVID-19.
"Those who want to find political fuel in it will find it," Petty said. "At the end of the day, our community lost a great member."
Gardner is survived by his wife of 46 years, Cindy; his two children and their spouses; and five grandchildren.
The family is tentatively considering a public memorial in a month or so at the Tillamook High School football field.
His son said it just felt like the right place to remember their dad.