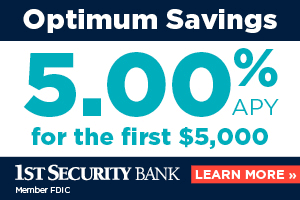 TSD9 Board of Directors will hold a Special Board Meeting on Monday, November 21, 2022, 5:00 p.m. in the Board Room at the district office. There is a Zoom option for those wishing to attend virtually.
TILLAMOOK SCHOOL DISTRICT #9 BOARD OF DIRECTORS
Special Board Meeting – Nov. 21, 22 at 5 PM
AGENDA:
A. 
Appoint Interim Superintendent
B. Adopt Revised Organizational Resolution 2023-03*
Adopt Revised Organizational Resolution 2023-03
That the Board of Directors approve Organizational Resolution 2023-03, as presented.
BACKGROUND:  Each year the Board of Directors is required to approve certain operational procedures and designations to be in place for the following school year. This is done by approving the Organizational Resolution at the first regularly scheduled Board meeting of the fiscal year. The Organizational Resolution includes the appropriate designations for the functions of the Tillamook School District. The Superintendent is designated as the Clerk of the District.
STATUS:  In the absence of a superintendent and with the uncertainty of who will fill that role for the remainder of the school year, the District requests that the Communications, Grants and Foundation Director, Jennifer Guarcello, be designated to fill the roles previously appointed to the Clerk (superintendent) and that this designation remain in place through the end of the current fiscal year and until the Superintendent search is completed and the successor superintendent begins work and can be designated as the District Clerk.
Monday, November 21, 2022
Location: Board Room, District Administration Office, 2510 1st Street.
Members of the public wishing to attend in-person are welcome to do so. For those wishing to attend via Zoom, please use the meeting information below:
Join Zoom Meeting
https://us06web.zoom.us/j/82717309545
Meeting ID: 827 1730 9545
One tap mobile +16699006833,,82717309545# US (San Jose) +12532158782,,82717309545# US (Tacoma)
Dial by your location +1 669 900 6833 US (San Jose) +1 253 215 8782 US (Tacoma) +1 346 248 7799 US (Houston) +1 669 444 9171 US +1 564 217 2000 US +1 646 931 3860 US +1 929 436 2866 US (New York) +1 301 715 8592 US (Washington DC) +1 312 626 6799 US (Chicago) +1 386 347 5053 US
Meeting ID: 827 1730 9545
Find your local number: https://us06web.zoom.us/u/keU7DLQl
Members of the public may submit written comments or materials to the Board at any time at the district office, by mail or by email to the Board secretary, Gail Levesque, at gaill@tillamook.k12.or.us Materials or comments submitted at least 24 hours in advance of a Board meeting will be provided to the Board before the Board meeting, but will not be read at the Board meeting. Written materials or comments submitted may not warrant action by the Board. (Policy BDDH)