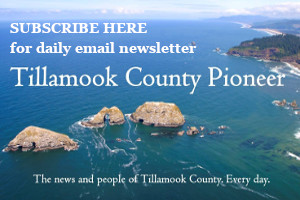 A vacancy exists on the Tillamook School District 9 Board of Directors, Position #5. The Board of Directors is seeking qualified applicants to fill the position. Interested parties should contact Gail Levesque at the District Administration Office, 503.842.4414 ext 1015, or by email at gaill@tillamook.k12.or.us to request a Candidate Application. A letter of interest and the completed application must be returned to Tillamook School District, 2510 First Street, Tillamook, OR 97141, not later than October 15, 2021. The Board will announce the appointment for Position #5 at the November 8, 2021, board meeting which will be held at the District Office.
Comunicado de Prensa
Existe una vacancia en la Junta de Directores del Distrito Escolar de Tillamook, la Posición #5. La Junta de Directores está buscando candidatos calificados para ocupar el puesto. Las personas interesadas deben comunicarse con Gail Levesque en la Oficina de Administración del Distrito, 503.842.4414 ext 1015, o por correo electrónico al gaill@tillamook.k12.or.us para solicitar una Aplicación de Candidatos. Una carta de interés y la aplicación completada deben ser regresados al Distrito Escolar de Tillamook, 2510 Calle Primera, Tillamook, OR 97141, antes del 15 de Octubre del 2021. La junta anunciara el nombramiento para el Puesto #5 durante la reunión de la Junta el 8 de Noviembre del 2021, que tomará lugar en la Oficina del Distrito.