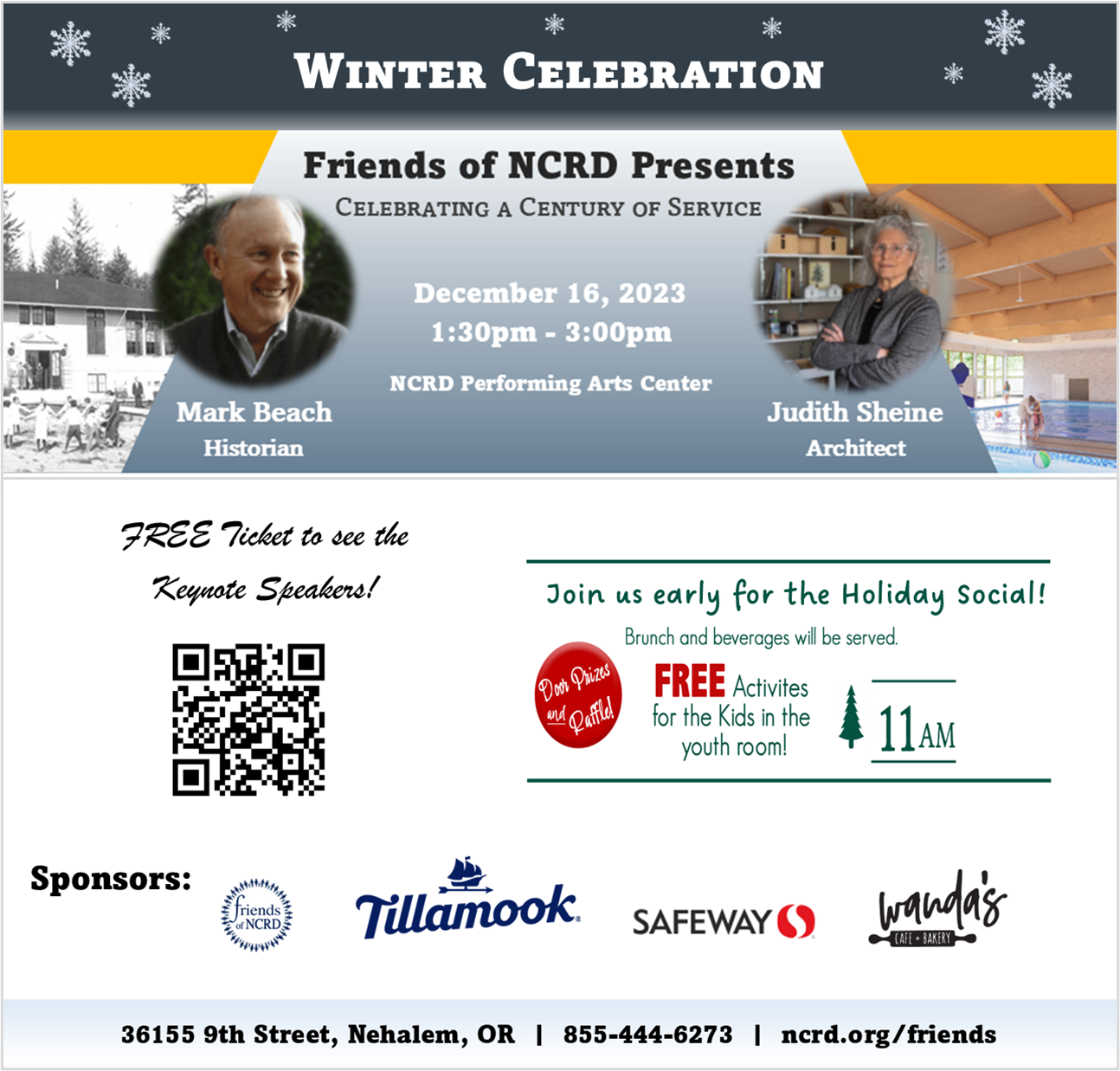 Tillamook, Ore.— This fall 30 adults in custody (AICs) from South Fork Forest Camp helped build a bridge on the newest section of the Wilson River Trail in the Tillamook State Forest. The bridge connects the eastern end of Wilson River trail to Drift Creek trailhead.
Once opened, this will create a hiking experience for trail users that connects over 30 miles of non-motorized trails in the Tillamook State Forest. There are still about four miles for trails to build before this section can open. "The goal is to have the trail and bridge open to the public in the fall of 2024," said Joe Offer, ODF's Recreation Program Manager.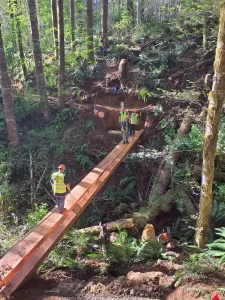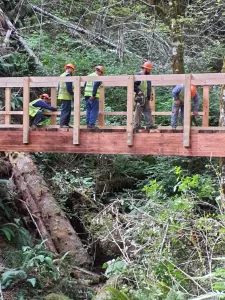 Since 1951, Oregon Department of Forestry (ODF) has partnered with Oregon Department of Corrections (DOC) in jointly operating South Fork Forest Camp, which houses AICs who assist in performing a variety of key forest management functions which include:
fire suppression
reforestation
pre-commercial thinning
maintenance of recreation buildings
forest road improvement
invasive weed removal and riparian rehabilitation
making wooden signs for all state forests and campgrounds.
This interagency partnership allows AICs to gain valuable work skills while supporting ODF's management of state forests and statewide fire suppression efforts.
South Fork Forest Camp can house up to 200 AICs and is located on state forest land about 28 miles east of Tillamook, OR.
Learn more about the South Fork Forest Camp here.
Learn more about Oregon's state forests here.