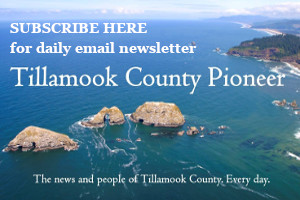 It is not covered in a lot of history books, but the Swiss were in America long before the United States was even an idea. More than 200 years, in fact. But, as with many other immigrant groups, it was the late 19th and early 20th centuries when the pace of immigration started to pick up. 
Nearly a quarter million Swiss are estimated to have arrived in the U.S. between 1860 and the 1910s. Among those pioneers were some who made their way to the Pacific Northwest—Oregon, to be exact—and settled in Tillamook County.
Proud of the heritage they brought to their new country, those settlers eventually founded the Tillamook Swiss Society in 1922. A century later, the community is about to celebrate the organization's 100th anniversary.
"The Swiss pioneers brought their expertise in dairy farming to this Oregon coastal environment, with the promise of building a new life for their families and creating a community," said Julie Hurliman, a 4th generation Tillamook Swiss and the Community and Industry Programs Manager for Tillamook Coast Visitors Association. "With their hard work, collaboration and resilience, they laid the foundation for the area's cheese making business—now a nationally known brand. I'm thrilled to be able to celebrate the cultural bonds of our community."
The Tillamook Swiss Society has been celebrating with traditional dances, music and food every year since it was founded; but this year is, of course, one of special significance. All the stops are being pulled out for a particularly memorable event on Saturday, November 5 from 10:30 a.m. to 11:00 p.m. at the Tillamook Fairgrounds. Admission is free, and there will be food for sale at the event.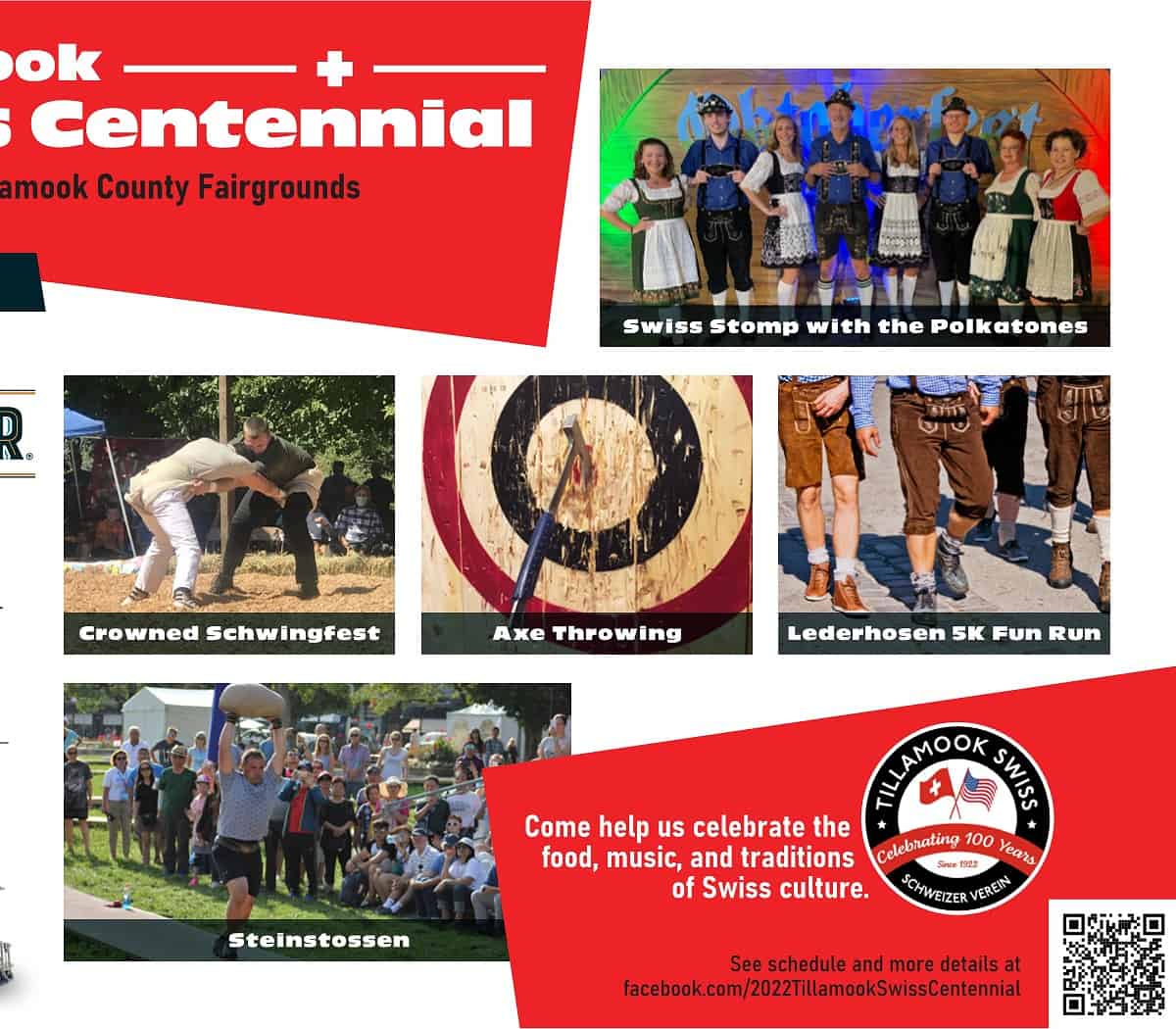 Swiss culture at every turn 
The day begins with a 5K run. But this no ordinary 5K. It's the Lederhosen 5K Fun Run, challenging participants to make it to the finish line wearing the traditional shorts and suspenders many non-Swiss associate with yodelers from old movies. Prior registration and a registration fee are required to participate in the Fun Run.
The cultural salute continues with Swiss music and dance throughout the day, including accordion players, choral groups, alphorns, yodeling, dance academy performers, dance lessons, and even highly-skilled Tirolean dancers.
There are even Swiss sports on the agenda: a Schwingen competition and a Steinstossen competition. 
Schwingen is a traditional style of Swiss wrestling in which competitors face each other in a sawdust ring wearing schwinghosen over their trousers. Schwinghosen is a rough-material pair of shorts secured by a strong leather belt that is grasped in order to perform holds and throws. The winner of the competition is crowned schwingen king.
Steinstossen is similar to the shotput, except that the game's rural roots have the competitors throwing large stones. To give you an idea of the dexterity required, an Ohio man once held a 21-year steinstossen record for throwing a 138-pound stone a distance of 14 feet, 4 inches.
Anyone in search of a less culturally complex game can try the Corn Hole tournament or—for anyone who finds Corn Hole too tame—axe throwing. There are fees required for those games.
Proud people, cultural crafts and more
Making a special appearance at the festival is fourth-generation local dairy farmer, Derrick Josi, known worldwide as TDF Honest Farming. Also appearing will be the 2022 Tillamook June Dairy Ambassador Court, all of whom come from Tillamook Swiss Pioneer families.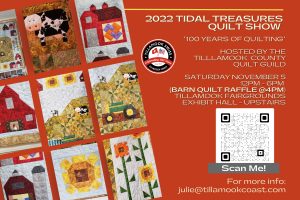 At noon, the Tillamook County Quilt Guild will open their Tidal Treasures Quilt Show celebrating 100 years of quilting; the guild will hold a quilt raffle, as well. Also at noon, a museum-style viewing of items form various Swiss heritage collections will begin. 
To show there is no age limit for cultural pride, festival goers can also enjoy a Little Swiss competition in which boys and girls dress in traditional clothes.
The day will be capped of at 7 p.m. with the "tapping of the festival keg" followed by a joyful party named after a popular line dance called the Swiss Stomp. Music for the stomp will be provided by the very popular Polkatones—an eight-member traditional-costume band, sure to add plenty of oom-pah and two-quarter-time polka fun to the festivities.
A true community event
The festival promises to be full day of fun, so to help festival-goers conserve their energy, Holly the Trolley will be on hand—courtesy of Tillamook County Transportation District—to provide free shuttle service around the fairgrounds from 12:30 p.m. to 6 p.m.
The Tillamook Swiss Centennial is a community sponsored event, with special support being provided by Werner Gourmet Meat Snacks Company, Tillamook Creamery, Fibre Federal Credit Union, Pelican Brewing, Jenck Farms, Tillamook People's Utility District, Rosenberg Builders Supply, Oregon Coast Bank, Umpqua Bank, Tillamook YMCA, Northwest Dance Academy, TP Freight Lines, Tillamook Trashers, Tillamook Swiss Society, and Tillamook Coast Visitors Association. 
Anyone interested in more information is encouraged to follow 2022 Tillamook Swiss Centennial on Facebook.
Click here for the full events schedule: Tillamook Swiss Centennial