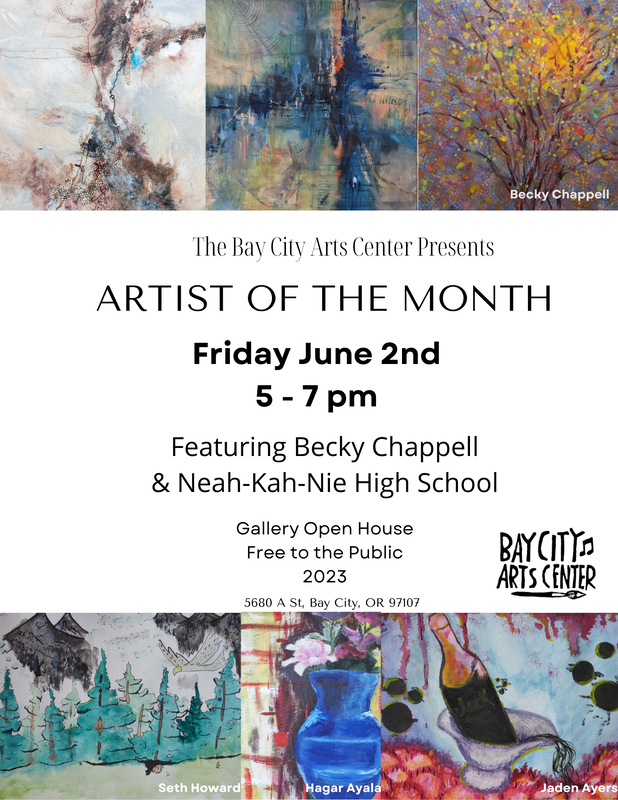 EDITOR'S NOTE: The temporary visitor facility will remain open through June 18 (no café/food service), so if you're in the area feel free to stop by for a cone and some free cheese samples today.
Please note that all facilities will be completely closed to the public on June 19, as we transition from our temporary facility to our new Creamery building.
TILLAMOOK, ORE. (June 18, 2018) – The Tillamook County Creamery Association (TCCA) will open its brand new Tillamook Creamery visitor experience to the public on June 20 at 8 a.m. The new facility is the culmination of a multi-year project by the farmer-owned co-op to completely redesign and rebuild the visitor center at the Tillamook Creamery, one of the most popular tourist destination in the Pacific Northwest.
Designed by the award-winning Seattle-based architecture firm Olson Kundig and built by Portland-based Precision Construction, the new Tillamook Creamery, located adjacent to the company's flagship manufacturing facility and headquarters in Tillamook, Ore., offers a significantly enhanced experience for visitors.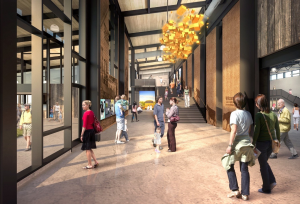 "This new facility brings to life TCCA's story, from our vital history as a farmer-owned co-op, to our modern day commitment to Dairy Done Right," said TCCA President and CEO Patrick Criteser. "The project also represents a significant investment in our local presence here in Tillamook County and one that we anticipate will attract even more visitors to our area."
The number of visitors who make the trek to the Tillamook Creamery has grown significantly over the years, and currently more than 1.3 million people visit each year; as many as 10,000 per day. The new Tillamook Creamery was built in the same location as the former visitor center, but is more than 50% larger at approximately 42,800 square-feet. The new, larger facility reflects Tillamook as a world-class dairy brand and will enable TCCA to better accommodate its growing number of guests and welcome even more visitors, providing the most comfortable, enjoyable experience possible.
"For Tillamook, we designed the opportunity for visitors to make a connection between the food on their plates and the story behind it. It was a chance to tell previously untold stories of Tillamook's 109-year history – the creamery, its cows, its farmer-owners, and the high-quality products they produce," said Alan Maskin, Design Principal, Exhibit Design for Olson Kundig.
Some of the more significant features of the new Tillamook Creamery include:
• A larger dining area with more indoor seating and a spacious outdoor covered patio for visitors to enjoy year-round.
• A new menu, created in partnership with Portland Chef Sarah Schafer (of Irving Street Kitchen), that was designed to showcase Tillamook products through dishes inspired by classic dairy comfort food and Tillamook's coastal location. The menu will include offerings from the Creamery's brand new pizza oven, popular grilled cheese sandwiches and much more. It will also feature wine and beer from the Pacific Northwest.
• An expanded Tillamook Ice Cream counter, available for indoor and seasonal outdoor service, including several specialty ice cream sundaes, shakes and floats, in addition to every flavor of Tillamook Ice Cream.
• A new coffee and yogurt bar where visitors can purchase coffee and espresso drinks and customize their favorite Tillamook Yogurt with a variety of toppings.
• A new retail market featuring a large selection of Tillamook's products, local specialty food items, branded apparel and goods, all in one easy-to-shop location.
• An enhanced viewing experience of Tillamook's cheese production and packaging operations with better acoustics and exhibit signage, as well as a small theater space where visitors can view short videos about how Tillamook products are made.
• An in-depth farm exhibit where visitors can learn about cows, dairy technology and life on the farm.
• More Tillamook samples than ever before!
"It's very exciting to see this project, which has been in the works for more than six years, come to life," said John Russell, TCCA's executive vice president of marketing. "The Creamery is the home and epicenter of our brand and this new facility allows us to truly showcase who we are as a premium, iconic brand of the West to visitors from around the country and the world."
"Generations of dairy farmers are proud to call Tillamook home, and now we're thrilled to be able to invite even more Tillamook supporters into our home and better educate them about dairy farming and what makes our co-op so special," said Shannon Lourenzo, TCCA farmer-owner and board chairman. "We're excited to share this new facility with many future generations of Tillamook fans, and we hope they all will love it as much we do."
The new Tillamook Creamery will be open daily from 8am to 8pm during the summer months through Labor Day and then 8am to 6pm during the off season from Labor Day through mid-June. Visitors are encouraged to check the company's website at Tillamook.com for more information about hours of operation, menu offerings, etc.
About Tillamook County Creamery Association:
Founded in 1909 as a farmer-owned cooperative, the Tillamook County Creamery Association (TCCA) prides itself on its commitment to bringing to market the most consistent, best tasting, highest quality dairy products made in the most natural way possible. Guided by the belief that everyone deserves real food that makes them feel good every day, Tillamook has earned top awards for their cheese, ice cream, sour cream, butter and yogurt products made with unwavering values that never sacrifice or compromise quality for profit. The TCCA is currently made up of nearly 90 farming families, primarily based in Tillamook County, Oregon. Tillamook operates production facilities in Tillamook and Boardman, Oregon and employs nearly 900 people throughout the state. The Tillamook Creamery is the largest tourist attraction on the coast of Oregon and one of the most popular in the state, attracting more than one million visitors each year. For more information on Tillamook, visit Tillamook.com.