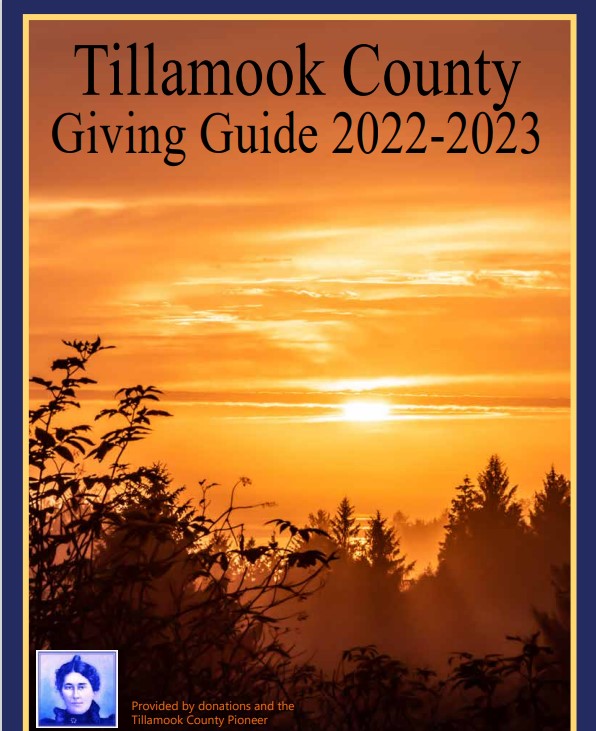 This group of Super Heroes will be leading the charge and taking the community by storm to rally support for the Annual Support Our Y Campaign. A 12-hour "marathon" on April 20th will have YMCA employees running, swimming or otherwise being active. The Y staff will have a runner on the track, in the pool or on a treadmill from 8 am – 8 pm.
Watch the YMCA Facebook page for stories about this effort, special challenges and more. The goal is to raise $80,000 to support the efforts of the YMCA in our county. You can also give at the Y or online at tillamookymca.org/give – donate $250 or more and you will receive a YMCA Super Hero cape!
David, Ryan and Jon here.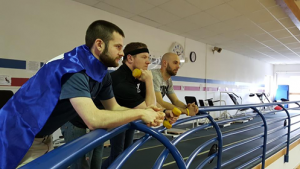 It's Support our Y season and the staff is collecting sponsors for our upcoming 12-Hours of Power…We want to raise the stakes! If we receive a $500 sponsorship by Monday April 16th the three of us will wear tutus during our 1-hour relay on April 20. If we receive a $1000 sponsorship by Monday, Jon will shave his beard (something that hasn't happened in three years) and David will shave his head in addition to the tutus. Come support your Y!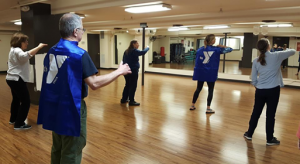 HEROES HELPING HEROES FUNDRAISING!
Randy hiked Mt. St. Helens last year—with PARKINSON'S Disease; he takes Enhanced Fitness and Moving for Better Balance and Health at the Tillamook YMCA. According to Sherryl Klingelhofer, "We both get to wear capes: he is a hero and I will be, when I aquajog and sprint with no flotation for one hour on April 20th as part of the Y's Support Our Y fundraiser."
Please consider donating to Support Our Y (SOY)…you can sign up on the pledge sheets in the Y or give them a call to pledge and have them add your name for you 503-842-9622. Or go to their website at Tillamookymca.org/give