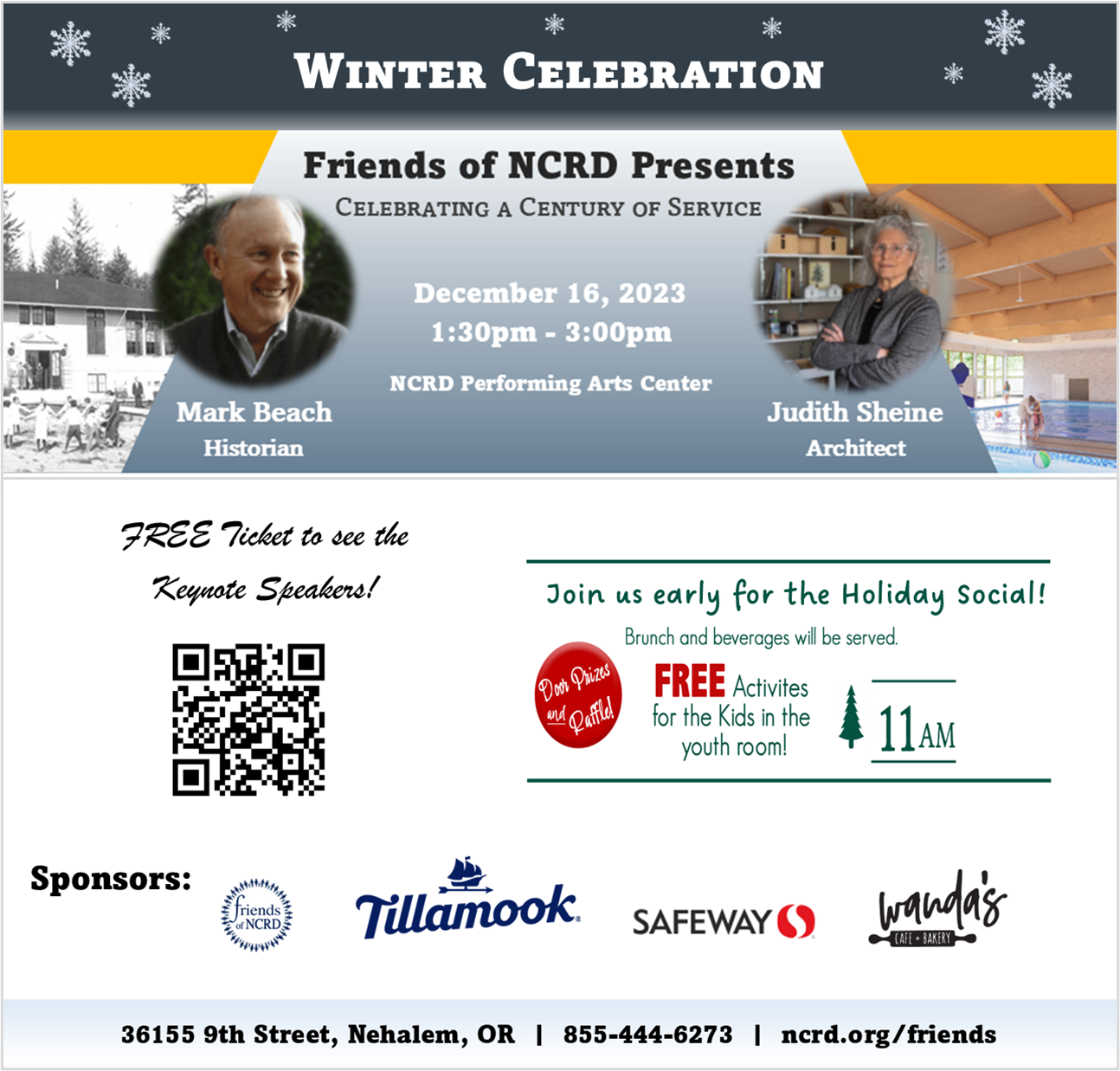 By Neal Lemery; Photos & Video by Don Backman
"A park for the people of Tillamook County, built by the people of Tillamook County." With these words, the newest public park in the county was dedicated on August 20 at the main library in Tillamook.
Keynote speaker Misty Wharton, Nestucca Valley school district superintendent, spoke of the importance of libraries and public spaces for the community. "This park is a celebration of opportunity and access to open space and knowledge," she said. A park allows for a shared experience between people of all ages, and provides for space for the community to gather and celebrate.
Wharton spoke of the importance of access to public libraries in her own childhood, and how the Pacific City library fueled her thirst for both knowledge and community involvement. Those experiences have inspired her work in adding recreational trails at the new campus of Nestucca Valley middle and elementary schools.
The park was the dream of Stu and Clarice Maxwell, longtime library volunteers, whose advocacy for a park and generous donations began the purchase and development of the park, which is named Maxwell Park in their honor. The park was funded by a variety of local donations and grants, including urban development and urban renewal funds from the City of Tillamook. Most of the $300,000 cost was raised locally.
The park, at 1706 Third Street, has a covered stage, which has already been used for children's programs, musical events, and this year's Chautauqua speakers series at the main library. Also adding to the park are a number of bronze statues of children reading and playing, a fountain, benches, and numerous native plants in the landscape. Future plans include a meditative labyrinth and a variety of musical and theatrical events. One can "check out" the park with their library card.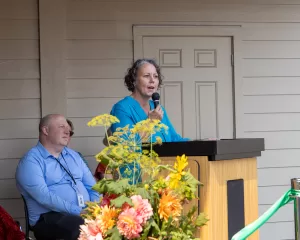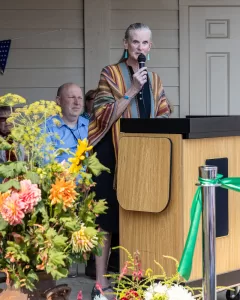 The State Library's program manager, Buzzy Nielsen, spoke of how the Hood River library expanded its services and outreach by partnering with an adjacent city park. Combining a library and park space greatly adds to a community's vitality, he said. This space is already doing that.
Emceed by county library director Don Allgeier, the event included a ribbon cutting, and a variety of children's activities. Other speakers included Tillamook County Board of Commissioners Chair Erin Skaar, former library director Sara Charlton, and Tillamook County Library Foundation president Ruth LaFrance. The event attracted a large crowd, including state Senator Suzanne Weber and other supporters.
A project of the Tillamook County Library Foundation, the park was designed by the main library's architect, Richard Turri, with construction completed by a number of local contractors and volunteers. The Foundation will continue to develop and maintain the park, as well as a variety of other projects supporting the county library system, which also has five branches in Manzanita, Rockaway Beach, Garibaldi, Bay City, and Pacific City. The Foundation offers a variety of opportunities to make donations. The used book store at the main library, operated by the Foundation, also supports the park.
Donors can contact Library Director Allgeier, (503)842-4792 for more information, or visit https://tillamookcountylibraryfoundation.org .