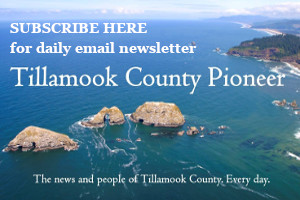 We know indoor gatherings can increase the risk of spreading COVID-19, but what can we do to reduce the risk? In addition to masking, good hand hygiene and physical distancing, here are steps to take:
Use natural air movement (i.e., opening windows and doors) to move outdoor air inside when possible. Do not do this if it poses a safety or health risk to others, including children.
Do not use fans for cooling indoor public spaces, since the recirculated air can spread germs. (Fans are OK inside a home with regular household contacts.)
To learn more about indoor air and COVID-19, visit the Environmental Protection Agency website and read OHA's frequently asked questions about indoor air safety.
Learning about testing: Is it possible to get a false negative?
Viral tests for COVID-19 are the most reliable way to diagnose someone with COVID-19. But what should you do if the test is negative? False negatives happen about a third of the time.
To learn more about COVID-19 testing, visit healthoregon.org/covid19testing.
OHA releases Weekly Testing Report
OHA released its Weekly Testing Report yesterday, which showed that as of August 22, Oregon's cumulative positive testing rate is 4.5 percent of people tested. This is considerably lower than the national average of 9 percent. Of the 24,177 people tested the week of Aug. 16-22, 1,233 (5.1%) were positive. The total for that week is likely to rise as test results continue to be reported to OHA. It is reassuring that test positivity is relatively stable, which suggests that the number of people newly infected with COVID-19 each week is no longer increasing rapidly.
Data note: In last week's Testing Summary, OHA reported 25,646 tests performed in the week of Aug. 9–15. As results have continued to be reported to OHA, in today's summary the total for that week has risen to 33,009. Such lags are expected as OHA is now publishing testing data by the date that specimens were collected. As such, prior weeks' data are being updated continuously.