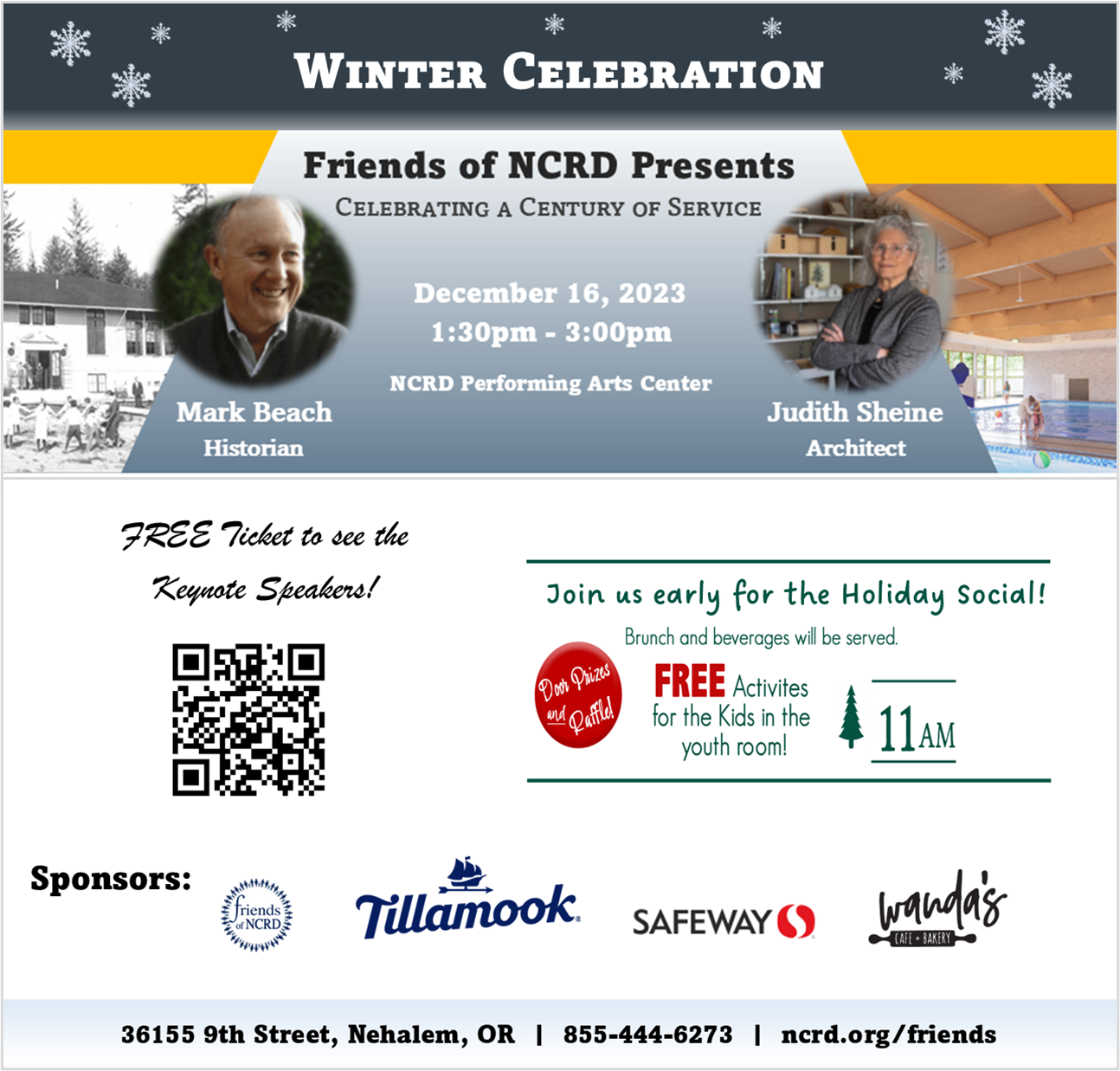 The North Coast Tourism Studio, offered by Travel Oregon in partnership with a local steering committee (represented by 24 organizations and agencies), is now open for registration. The fall/winter program will focus on communities in Oregon's northern coastal region from Astoria down to Pacific City through the coastal mountain range.
The North Coast Tourism Studio program is a series of tourism development workshops designed to assist communities interested in stimulating their local economies through sustainable tourism development, while protecting and enhancing local resources.
As a result of the program, Travel Oregon and the program's local organizers hope to see an increase in local collaboration to shape the future of a growing tourism economy in the North Coast region. This will strengthen the region's position as a premier tourism destination by enhancing community livability and healthy, local environments.
The tourism studio professional development program offers six interactive workshops. The program is designed to assist residents and businesses in the North Coast region address key challenges it faces in the area, including:
• Preserve and enhance the natural and cultural resources of the region while offering high quality experiences
• Encourage stewardship best practices by visitors and the industry
• Integrate cultural heritage into the visitor experience, authentically and respectfully
• Reduce congestion during peak seasons and in high-use areas
• Spread the seasonality of visitation
• Spread the positive economic benefits of tourism throughout the region and maximize the integration with other key economic drivers including fisheries, forestry, agriculture and main street retail
• Increase local understanding and appreciation of the value of tourism, and the contribution it makes to the local economy
• Capitalize upon the array of visionary projects already underway to bolster momentum and ensure this region remains a unique destination
Community members, public officials, tourism entrepreneurs, tour operators, lodging property owners, land managers, outdoor recreation enthusiasts, conservation groups and anyone with an interest in strengthening the local economy through tourism are invited to participate in the program.
The following workshops and events will be offered as part of the program:
North Coast Tourism Summit
Sept. 25 – 9 a.m. – 4 p.m., Garibaldi
Determine the essence of this destination, create a roadmap for the future, and galvanize community members in working toward the fulfillment of this common purpose
North Coast Tourism Summit: Networking Event
Sept. 25 – 4:30 p.m. – 7 p.m. Garibaldi
Savor saving an Oregon icon; join us at Garibaldi's Historic Pier's End Boathouse and enjoy the film debut of Visit Tillamook Coast's short documentary on regional culinary trends
Destination Stewardship Think-tank: Networking Event
Oct. 16 5 p.m. – 8 p.m. Seaside
Learn about stewardship best practices and what is already underway in the region
Visitor Transportation for High-Use Destinations: Full Day Workshop
Oct. 17 9 a.m. – 4 p.m. Seaside
Create ways to connect your local agricultural markets with the visitor industry in order to strengthen the local economy
Adventure Travel & Outdoor Recreation: Networking Event
Nov. 13 5 p.m. – 8 p.m. Cannon Beach
Learn about key tourism projects underway in the region and network with your peers
Adventure Travel & Outdoor Recreation: Full Day Workshop
Nov. 14 – 9 a.m. – 4 p.m. Cannon Beach
Work collaboratively to design strategies and business opportunities for making your adventure travel mecca even better
Cultural Heritage Tourism: Networking Event
Dec. 4 – 5 p.m. – 8 p.m. Tillamook
Learn about key tourism projects underway in the region and network with your peers
Cultural Heritage Tourism: Full Day Workshop
Dec. 5 – 9 a.m. – 4 p.m. Tillamook
Determine the best strategies for celebrating, sharing and preserving the region's cultural heritage through tourism
Visitor Communications and Destination Marketing: Full Day Workshop
Jan. 15 – 9 a.m. – 4 p.m. Astoria
Learn visitor communication best practices and find out how to plug into existing marketing and communication efforts
Igniting Tourism Action Teams: Full Day Workshop
Jan. 16 – 9 a.m. – 4 p.m. Astoria
Establish powerful local action teams designed to bring ideas developed during the program to fruition
Community Kickoff Event
Jan. 16 5 p.m. – 8 p.m. Astoria
Participants share their vision of tourism for the North Coast region and celebrate completion of the program
To maximize the impact from the North Coast Tourism Studio program, it's recommended that participants attend all workshops and events. Participants who attend at least four of the six workshops will receive a certificate of completion from Travel Oregon.
The cost to participate in any one workshop is $10 (and includes lunch). The North Coast Tourism Summit and all evening networking events are free. Space is limited and is specifically designed for residents, businesses and organizations operating in the North Coast and surrounding communities.
For more information and to register, visit Industry.TravelOregon.com/NorthCoast For general inquiries about the program, contact:
Nan Devlin, Visit Tillamook Coast Nan@VisitTillamookCoast.com (503) 842-2672
Kayla Dunn, Travel Oregon Kayla@TravelOregon.com (971) 717-6221
The North Coast Tourism Studio is brought to you by Travel Oregon in partnership with a local steering committee, including representatives from: Astoria-Warrenton Chamber of Commerce, Cannery Pier Hotel & Spa, Cannon Beach Chamber of Commerce, Clatsop Economic Development Resources, City of Cannon Beach, City of Seaside Visitors Bureau, Community Supported Fishery, Friends of Cape Falcon Marine Reserve, Manzanita Visitors Center, National Park Service, North Coast Land Conservancy, Northwest Trails Coalition, Oregon Coast Visitors Association, Oregon Department of Forestry, Oregon Department of Transportation, Oregon State Parks and Recreation, Pacific City-Nestucca Valley Chamber of Commerce, Pelican Brewing, Regional Solutions, Sunset Empire Transportation District, Tillamook Area Chamber of Commerce, Tillamook County Transportation District, Tillamook Estuaries Partnership, and Visit Tillamook Coast.
About Travel Oregon The Oregon Tourism Commission, dba Travel Oregon, works to enhance visitors' experiences by providing information, resources and trip planning tools that inspire travel and consistently convey the exceptional quality of Oregon. The commission aims to improve Oregonians' quality of life by strengthening the economic impacts of the state's $11.8 billion tourism industry that employs more than 112,000 Oregonians. Visit Industry.TravelOregon.com to learn more.