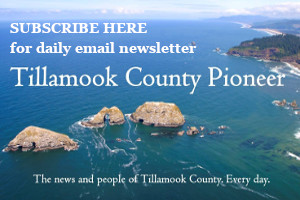 The City of Rockaway Beach has issued the following statement acknowledging a structure fire and the loss of beloved community member last night, September 8, 2023:
The City of Rockaway Beach unfortunately suffered yet another tragedy last night. Around 10:30 p.m. oFriday, September 8th, the Rockaway Beach Fire Department, Nehalem Bay Fire and Rescue, and the Bay City Fire Department responded to a report of a house fire located at 218 South Coral St. When firefighters arrived, they found an active house fire and quickly knocked down the blaze.
Unfortunately, the fire claimed the life of a well-known and beloved community member, Adam Brecht, and his dog Fritz.
On behalf of the City of Rockaway Beach, we extend our deepest sympathies to his family, friends and all those who will miss him. The City once again asks that you respect the privacy of all those touched by this unfortunate event. The City of Rockaway Beach will hold a moment of silence in remembrance of Adam Brecht at the commencement of the September 13th regular City Council meeting.
State Fire Marshal deputies continue to investigate the incident. This remains an active, ongoing investigation. Additional information will be released by the State Fire Marshal's office as soon as it is available. Anyone with questions or with further information about this incident is
encouraged to call the State Fire Marshal's Office at 503-378-3473.
A special thanks goes out to the Law Enforcement Officers who responded from the Tillamook County Sherif's Office and the Manzanita Police Department.