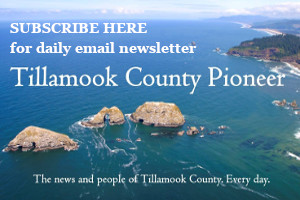 (From Tillamook County Sheriff's Office – 4/1/22) – On March 31, 2022, at about 9:17 pm, Tillamook County Deputies, Tillamook Fire Department and were dispatched to a single vehicle motor vehicle crash on Kilchis Forest Rd, approximately milepost 3. "Two passengers were transported to Tillamook Hospital via ambulance, the driver was transported via life flight to Portland, and the fourth passenger was pronounced deceased at the scene," said TCSO Deputy Ethan Ault.
Portland Police determined from a blood draw at hospital that the driver's Blood Alcohol Content (BAC) was higher than the legal limit. Witnesses report the driver was driving too fast for the conditions. Oregon State Police responded and reconstructed the crash scene.
Tillamook 911 dispatched Police, Tillamook Fire Department, and Tillamook Ambulance to the scene and Bay City Fire Department assisted with covering Tillamook Fire District. This is an ongoing investigation.
Neah-Kah-Nie School District Statement Regarding the NKN Student's Death:
We have sad news to share today. NKN School District lost one of our students last night. NKN High School senior and proud Pirate, Henry Gernert died in a tragic automobile accident. Henry is the son of Charlene and Dan Gernert; Dan is the NKN High School construction trades teacher, and Charlene is a local pre-school teacher and yoga instructor
The District's crisis response team met early this morning to review the necessary steps in the Crisis Response Plan to provide much needed support to students and staff at this critical time. During the day, a care room was available at the high school where students and staff had an opportunity to share their thoughts and to meet with NKN school counselors, counselors from area school districts, and counselors from the NKN Student Health & Wellness Center.
EDITOR'S NOTE:
There have been hard days, but let me tell you this has been one of the most difficult. Our community is heartbroken … ohhh – Miss Charlene! I've cried so many times as we've shared the news and our heartbroken-ness, and the tears as I write this. Dan and Calvin, all the family and folks that have been touched by this family. Let us pray for them, grieve with them and support them. Lighting a candle, sending our love, Gernert family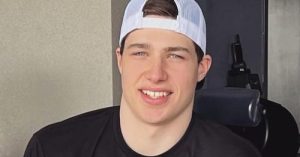 GO-FUND ME ACCOUNT: Help the Gernert family that's helped all of us …
Hi, I'm Amanda and Charlene has been in my life for 19 years. She taught my brother, both of my daughters and soon to be my son. Charlene and Dan are such a huge part of our community. Last night they tragically lost their oldest son Henry in a car accident. Henry was days past 18 years old and set to graduate within the next couple months. Our community is unlike any other so let's pull together and help them like they've done of us for 20 years. This money will go to funeral costs and any bills while the family navigates this unbelievable time in their life. We love you Gernerts.
https://www.gofundme.com/f/help-the-gernert-family-thats-helped-us-for-years?qid=cf6063a462c47420e99cbe71cf411bd4