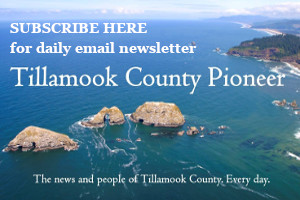 Heart of Cartm organization recognizes that caring for the land and creating art together isn't just for one weekend. A tiny seed planted in 1999 is now a 24-year-old event reaching well beyond its original container. Rockaway Roastery, Hoffman Center for the Arts, COVE Gallery & Studio, and Nehalem Bay Winery will each host an event this year in celebration of our community's outstanding resourcefulness.
SAVE THE DATES – May 5th,7th,19th & 20th!
Sign up now to participate in the Trash Art Show, Storytelling events, or the grand finale the Trashion Show – the deadline to signup is May 1st!
Now Seeking #Artists, #Storytellers & #trashiondesigners for our Annual Trash Bash Art Festival
Sign up HERE – https://www.heartofcartm.org/trash-bash-2023
And get your EVENT BUTTON for all the Trash Art events.
Trash Bash Art Festival 2023, May 5th – 20th, is a transformation celebration you don't want to miss!   Festival goers will experience the innovation of trash to treasure from designers, found object artists and storytellers among 4 separate events.
The inspiring Trash Art Gallery Opening will kick off the Trash Bash Festival season on May 5th at COVE Gallery & Studio in downtown Wheeler, 5:00 – 7:00pm. Then, participants can delight in hearing a range of stories, poems, and essays, all focused on trash – tales about the stuff we toss (or don't toss) and what it means to face the garbage in our lives. Funny, profound and deeply moving, the new storytelling series called Trash Tales will be held at Hoffman Gallery for the Arts in Manzanita on May 7th and at Rockaway Roastery on May 19th.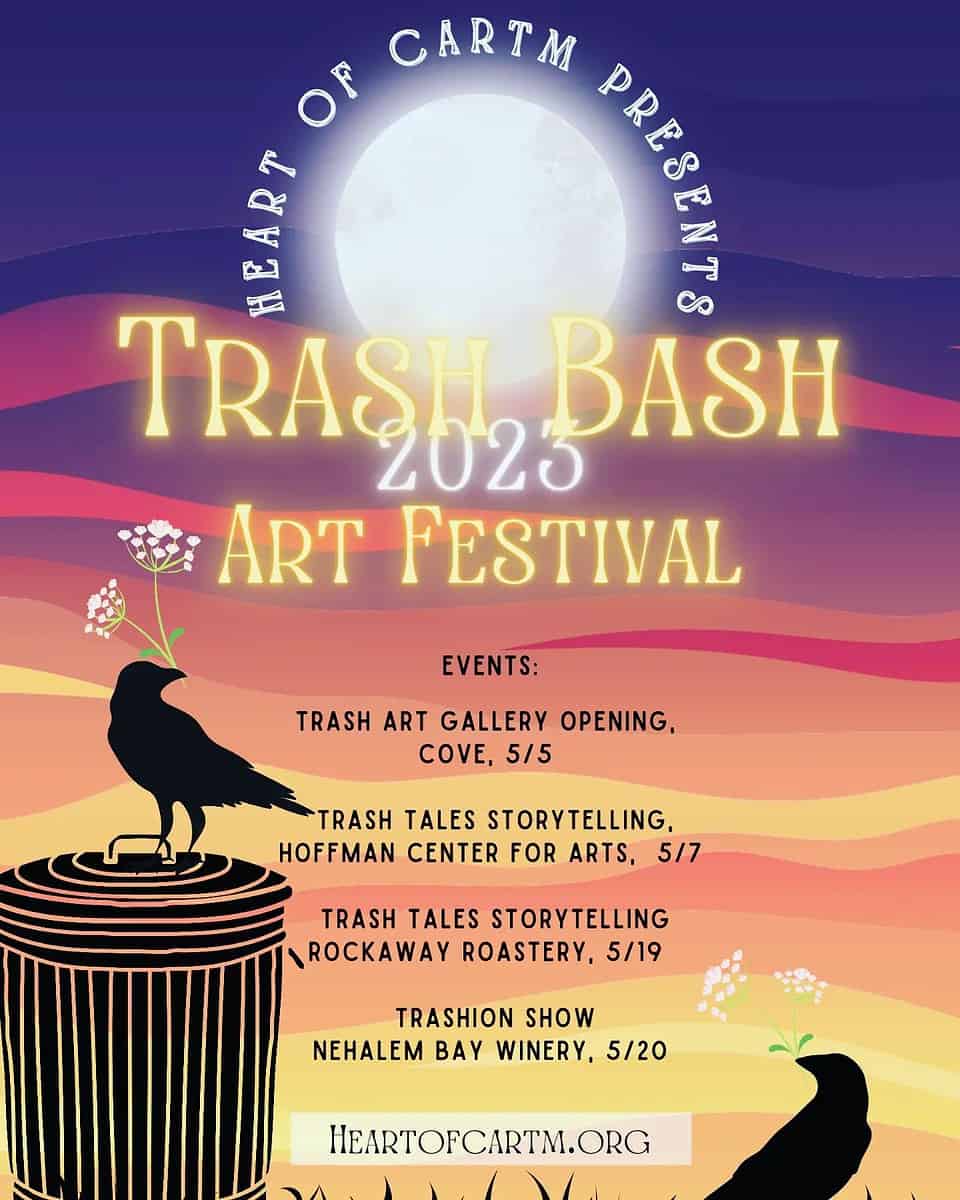 Beginning on a runway made of overturned dumpsters, the Trashion Show has a long history of awe-inspiring creations made entirely out of discards. You might wonder if these early Spring fashions were shipped from Milan, but we can assure you that they've all been pulled right out of the trash can! The crowd-pleasing Trashion Show will take place on May 20th, 4:00-9:00pm.
An Event Button, good for entry into all events is $50 and available at the Heart of Cartm storefront in downtown Wheeler. Each event is $20 at the door without a festival button.
The Heart of Cartm is a 501c3 nonprofit organization which supports artistic expression and sustainable living, leading the community to zero waste. They operate a creative reuse space in the heart of downtown Wheeler, Oregon that includes a store full of donated curiosities and a workshop space that hosts a variety of events focused on reuse and repair.  "Our work prioritizes creativity and collaboration to reimagine waste," explains Jessi Just, the organization's Executive Director. "When communities recognize their waste as a valuable resource, everyone benefits."
For more information about Trash Bash Art Festival and how to participate please visit www.heartofcartm.org or reach out to Jessi Just at jessi@heartofcartm.org.