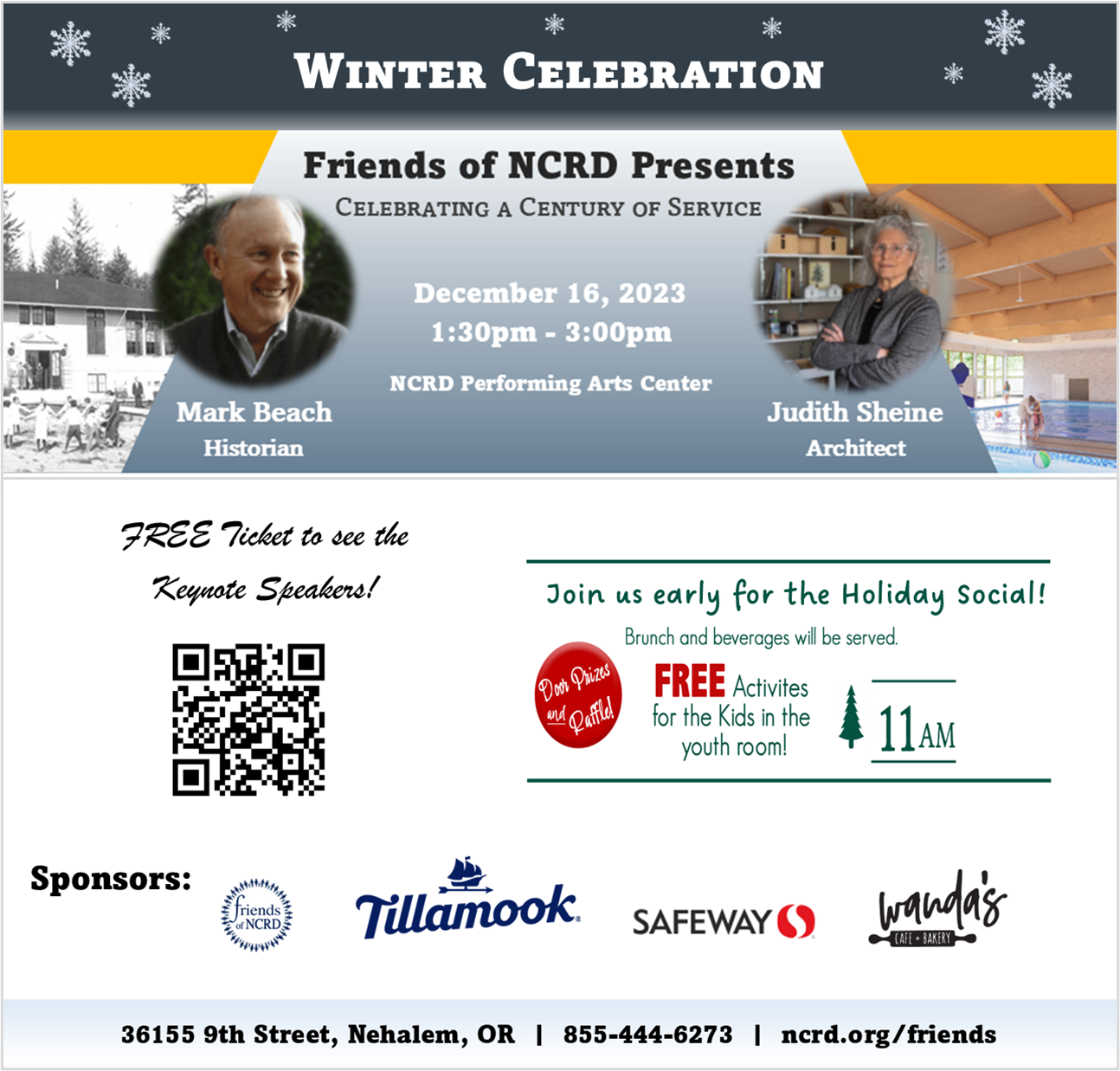 By Dan Haag
Travel Oregon, the agency that promotes the state's tourism industry, staged a series of Rural Tourism Studio Networking events in Clatsop and Tillamook Counties. The series also visited Astoria, Seaside, Cannon Beach, Tillamook and Pacific City. The final one was held at Pine Grove Community House in Manzanita on Thursday, May 10.
The Rural Tourism Studio provides rural communities with on-the-ground guidance, training and support for growing tourism in the local area based on the region's unique offerings. With Travel Oregon's guidance, participants create a big picture strategy and then dive deep to create new tourism offerings in outdoor recreation, bicycle tourism, culinary and agritourism, and/or cultural heritage tourism.
Locally, the series invited those working in the tourism industry to gather together and discuss issues that affect each community as related to tourism: traffic and congestion, loss of community identity, lack of affordable housing, preservation of natural spaces and more.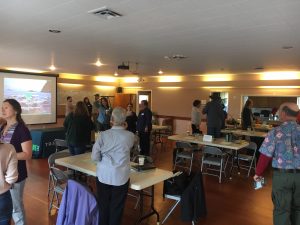 Rural Tourism Studio attendees gather at Pine Grove Community House to discuss tourism issues. Photo by Dan Haag[/caption]
Nearly 30 people from the Manzanita, Nehalem, and Wheeler area gathered to talk about these issues and workshop possible solutions. On hand were representative from the City of Manzanita, the Manzanita Visitors Center, Hoffman Center for the Arts, Pine Grove Community House, Nehalem Bay State Park, Oregon Coast Visitors Association, and business owners and residents from the three village area.
"This is an opportunity for you to talk about the future of tourism in your communities," said Travel Oregon Vice President of Destination Development, Kristin Dahl.
After a brief social time where attendees enjoyed lunch provided by Buttercup in Nehalem, the session got underway and featured lengthy discussions on a variety of issues pertaining to the growth of Oregon Coast tourism.
Chief among the concerns were a loss of workforce due to the dearth of affordable housing. Another heavily shared sentiment of the room also leaned heavily towards the erosion of a sense of community as tourism numbers increase.
"I'm afraid of losing that feeling of what drew people to want to live here," commented Manzanita Mayor Mike Scott.
Another major concern discussed at length was the amount of waste that visitors leave behind as they head home.
"We are nearly tapped out in regards to what we can handle," said CARTM Director Karen Reddick-Yurka.
The session allowed for attendees to gather in smaller groups and tackle some of these issues head-on while spitballing possible solutions. Each group was given a topic such as "Environmental Stewardship" and "Workforce Training" and was tasked with discussing problems posed and possible near and long term fixes. Ideas were shared around the room afterwards.
The afternoon wrapped up with a reminder that the efforts of the combined Rural Tourism Studios would culminate in a Tourism Summit to be held in the fall of 2018 somewhere in the area.
Dahl thanked everyone for attending and offered a reminder that most tourist communities around Oregon are dealing with the same issues.
"This is your time to dream big and decide what you want your future to look like," she said.