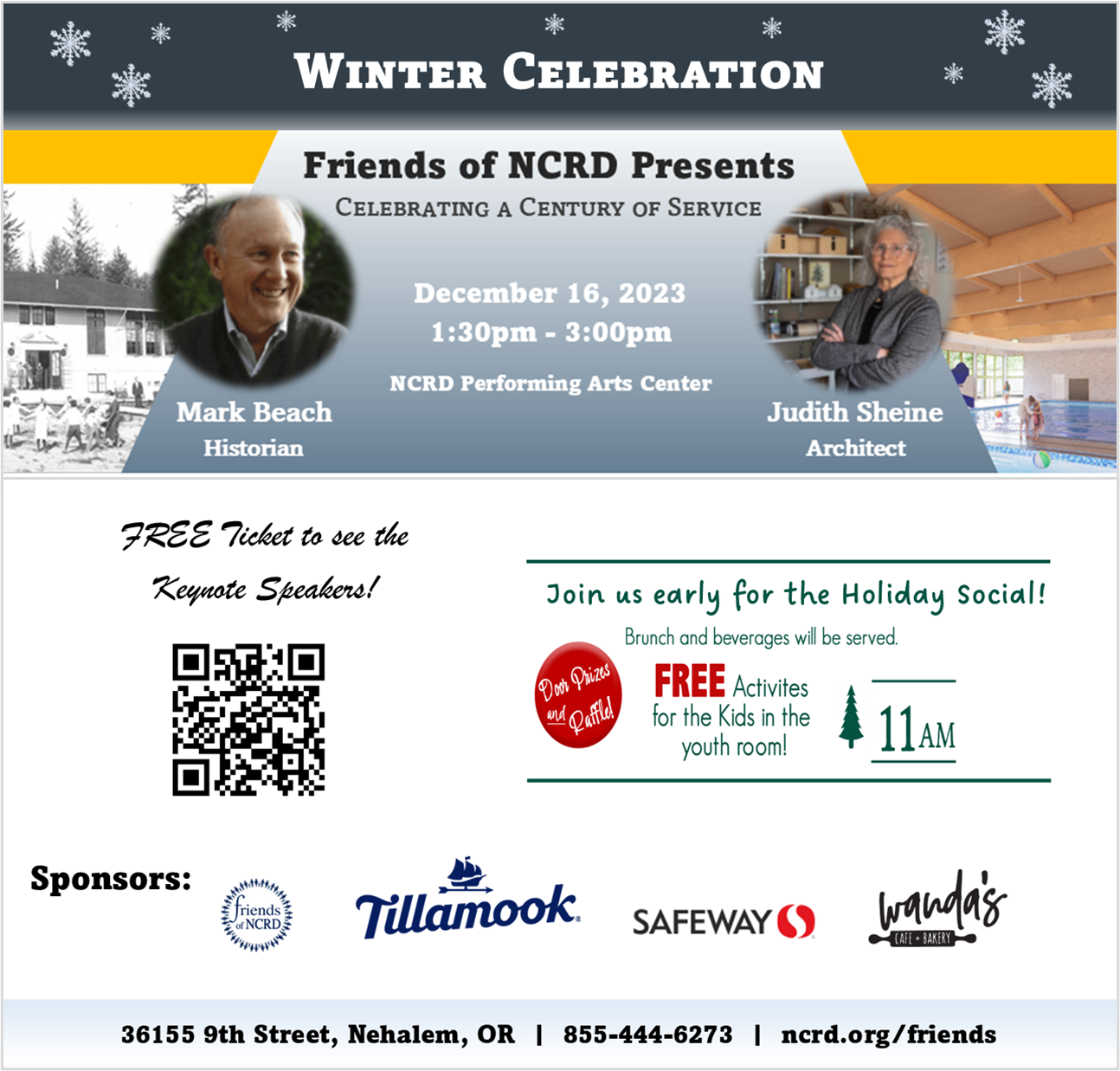 March 18, 2022. As part of its destination management plan developed in 2019, Tillamook Coast Visitors Association (TCVA) has been working with nonprofits and local agencies to increase outdoor access for more people. In late 2020, a Travel Oregon COVID Relief grant to TCVA freed up funds from the general budget to purchase four beach wheelchairs. Two were placed in Pacific City, one in Rockaway Beach, and one in Manzanita.
In 2021, TCVA applied for a Travel Oregon Destination Ready grant, which provided enough funds to purchase two kayak launchers. Because of supply chain issues, those kayak launchers were on back-order, but as of this week, are installed and ready for use in Wheeler and Garibaldi.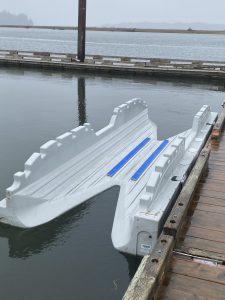 "I really feel this kayak launcher will be extremely popular, and not just for the Wheeler community, but for all who visit," said Doug Honeycutt, mayor of the city of Wheeler.
"The idea for the kayak launchers came from the dragon-boat team members who practice in Wheeler and Nehalem," said Nan Devlin, executive director of TCVA. "Once the dock in Nehalem is able to support a kayak launcher, we'll get one installed there, too."
The city of Tillamook installed a kayak launcher at Hoquarton Slough a few years ago.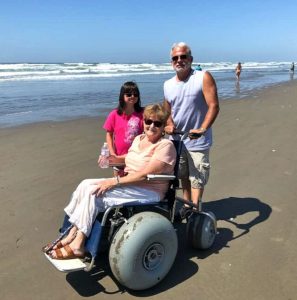 TCVA also used those 2021 grant funds to purchase a fifth beach wheelchair for under-the-tent events at the Port of Garibaldi, where a rock tent floor made it difficult for regular wheelchairs and walkers to navigate.
Then two weeks ago, TCVA ordered four more beach wheelchairs, which will be for use at Nehalem Bay State Park, Cape Lookout State Park, Barview Jetty County Park, and a second chair in Manzanita, which has high demand. This will bring the total of beach wheelchairs in the county to nine.
The kayak launchers and beach wheelchairs are free to use. It's best to schedule beach wheelchairs ahead of time to be sure one is available on the day you need it. Go to https://tillamookcoast.com/mobility for contact information. Reserving a beach wheelchair at the new locations will be added to the website as soon as they arrive.