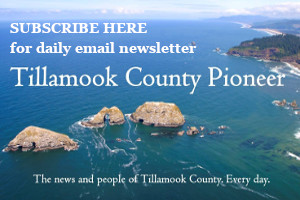 By Laura Swanson, editor
The 38-foot fishing boat the Coastal Reign capsized near the mouth of the Tillamook bay at around 4:40 p.m. Saturday, February 20th United States Coast Guard officials announced.
All four people aboard the vessel were rescued by 6 pm; two were unresponsive. They were all transported to a local hospital. One person was reported deceased, and another transported to a Portland hospital via LifeFlight in critical condition. On Sunday, it was reported that two people had perished; the condition of the other two victims is unknown.
According to US Coast Guard Petty Officer Steve Strohmaier, on Saturday afternoon, the Coast Guard was watching the bar area as boats were returning. "The bar was not closed, but there were small craft restrictions," said Strohmaier. As the Warrenton-based vessel, the Coastal Reign crossed the bar it was observed to be turned sideways to the swell and then quickly capsized.  The US Coast Guard Tillamook Bay immediately deployed rescue boats and other local fishermen assisted with locating the boat's crew. The USCG helicopter arrived from Astoria to assist as well.
Two people were located in the water and recovered by a boat team, according to the Coast Guard. One was unresponsive. One person climbed onto rocks at a nearby jetty and was rescued by the aircrew. The fourth person was eventually recovered by a boat team near debris that was floating and was unresponsive.
It is unclear at this time what caused the boat to capsize, and the incident is under investigation.
The overturned boat came to rest on the tip of the south jetty at the Tillamook bar entrance, but has now been dislodged, and is floating in the area.  It is an environmental, navigational hazard and USCG incident responders are assessing the situation, said Petty Officer Strohmaier, and determining the best cross of action for recovery.
Tillamook County Sheriff's deputies, Garibaldi Fire department and numerous other fishing vessels assisted the US Coast Guard with the incident.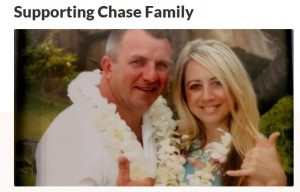 GoFundMe accounts have been established for the families of the deceased fishermen, Todd Chase, a father of four, and for Darby Workman, the partner of Zach Zappone.
https://www.gofundme.com/f/supporting-chase-family?utm_source=facebook&fbclid=IwAR35jd1RLKwiGvWKFXbsk4pzhG3hQpMWkxlUUa9ZkpifS58eUaekZLvlnAw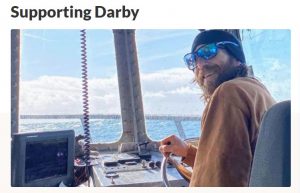 https://www.gofundme.com/f/supporting-darby?qid=f62f157c12cf98656c9161a652d6a673

Video by Natasha Rae