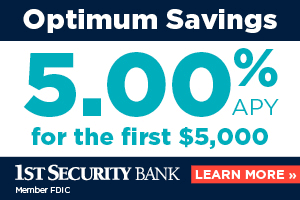 One of the joys of living in Oregon is getting to visit local farms and pumpkin patches for Halloween activities. You may be wondering if these activities are safe this year. Here are some tips for staying safe at the pumpkin patch this autumn.
Stay home if you're sick or come into contact with someone who's sick.
Wear a mask if you can't stay physically distant.
Avoid crowded activities.
Look for activities that you can do without being too close to others. Some farms may offer hayrides for one household at a time or a corn maze with large aisles that has clearly marked one-way traffic.

OHA to hosts Clatsop County town hall

Oregon Health Authority Director Patrick Allen, Clatsop County officials and Pacific Seafood Co. officials held a town hall yesterday, October 2nd.

A recording is available on OHA's YouTube channel.

Watch list updated

Governor Kate Brown today announced that two counties — Benton and Clatsop — have been added to the County Watch List. This brings the total number of counties on the list to three since Malheur was already on the list.

Counties are placed on the Watch List when COVID-19 is spreading quickly and public health officials cannot trace that spread to specific sources—creating a potentially dangerous dynamic. Specific markers of this rapid community spread include when there is a sporadic case rate of 50 or more per 100,000 people in the last two weeks and the county has had more than five sporadic cases in the last two weeks (sporadic cases are those that cannot be traced to a source; they indicate community spread). Counties remain on the Watch List for a minimum of three weeks and until their sporadic case rates drop below these thresholds.

OHA releases updated modeling report

OHA has released its latest modeling report.

The model offers three scenarios, assuming 4,500 tests per day for each.

The optimistic scenario assumes a 5-percentage-point increase on Sept. 5, but attributes increases in diagnosed cases after Sept. 15 to a decline in testing.

Under this scenario by Oct. 22, new infections would increase from 680 to 800, resulting in about 270 daily cases. Severe cases – those requiring hospitalization – would increase to 24, and a reproduction rate would be 1.04, meaning that someone with the virus is passing it to more than one person.

The pessimistic scenario assumes a 10-percentage-point increase in transmission after Sept. 5 and attributes some of higher cases to be the result of increased transmission rather than a lack of testing.

Under this scenario, by Oct. 22, there would be approximately 900 new infections and about 300 new daily cases, with eight more severe cases and a reproduction rate of 1.17.

The moderate scenario assumes a 7-percentage-point increase from Sept. 5, attributing fewer of the increased diagnosed cases to increased transmission.

Under this scenario, by Oct. 22, new daily cases would increase by 120, with one additional severe case and a reproduction rate of 1.12.

Based on COVID-19 data through Sept. 24 the model is consistent with increases in transmission throughout May, followed by decreases in transmission through late July and declining cases in August.

As has been shown since the beginning of the pandemic in Oregon, these trends remain very sensitive to small changes in transmission levels. Model results should be interpreted with caution, given these recent reductions in testing and uncertainty behind various COVID-19 model assumptions.

Oregon reports 314 new confirmed and presumptive COVID-19 cases, three new deaths

COVID-19 has claimed three more lives in Oregon, raising the state's death toll to 563, the Oregon Health Authority reported Friday October 2nd.

Oregon Health Authority reported 314 new confirmed and presumptive cases of COVID-19, bringing the state total to 34,163.

The new confirmed and presumptive COVID-19 cases reported are in the following counties: Baker (1), Benton (8), Clackamas (15), Clatsop (3), Columbia (1), Coos (2), Deschutes (4), Douglas (3), Hood River (1), Jackson (13), Jefferson (1), Josephine (8), Klamath (4), Lane (39), Lincoln (1), Linn (6), Malheur (12), Marion (37), Morrow (1), Multnomah (59), Polk (5), Umatilla (12), Wasco (2), Washington (66) and Yamhill (10).