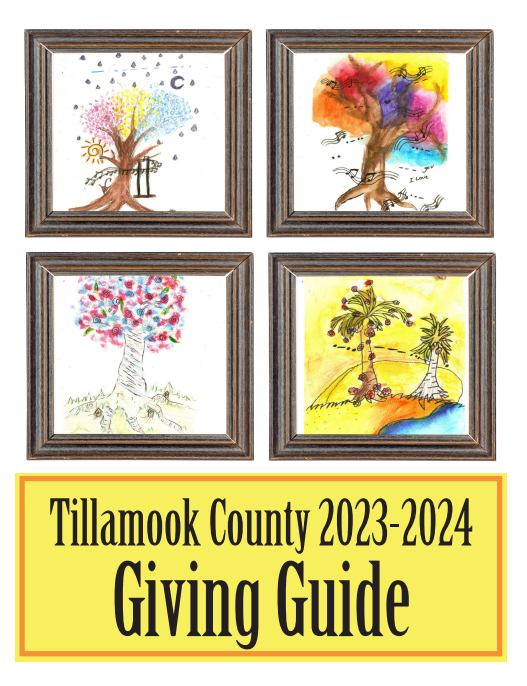 By Cara Mico, Assistant Editor
Unite Oregon is a nonprofit dedicated to ensuring that community voices are heard at the tables where decisions are made. In 2021, they started a Climate Justice Listening Session Tour that crossed Oregon where they facilitated discussions around climate justice in communities that are most at risk including communities of color, low income communities, and rural communities.
Unite Oregon's main mission centers on Climate Justice, Housing, Community Safety, Education, Economic Justice, and Health Equity. The coastal listening session was the last leg of the listening tour and was held virtually on September 19, 2022 at 6:00. Here are some key takeaways from that event.
Please note that the event offered a stipend to those who participated, including myself, and this piece requires anonymity from the organizers. They requested that themes and stories were shared but that privacy be maintained so that people could feel free to speak openly.
The project was funded by grants from Meyer Memorial Trust and the Oregon Community Foundation, as well as several other foundations. The main partners of the project included Unite Oregon, Humble Beginnings, and Participatory Budgeting Oregon.
The first hour included presentations on HB 4077 and participatory budgeting as it applies to climate justice. HB 4077 essentially codified an Environmental Justice Council to equitably address climate change in Oregon. For more background, you can read about HB 4077 here and Unite Oregon here.
The Environmental Justice Council is made up of 13 diverse members including people of color, indigenous members, low income people, and youth. Some of their work led to a mapping tool which identified areas most at risk for climate change to ensure that public dollars were equitably spent on projects in these communities with the goal being a just transition to climate justice.
"This is not just surviving a climate crisis, but thriving in the communities we're within," said Ms. Powell, a researcher for Unite Oregon
The Just Transition Framework includes having healthy, affordable food, safe housing, zero waste, an energy democracy, having access to solar power, as well as ecosystem restoration while upholding self determination, creating meaningful work, retaining cultural tradition, and embodying local, regional, national, and international solidarity.
This process involves fostering community connections and creating dignified and productive processes towards climate resilience.
The process is science led, in Oregon, temperatures have increased by 2.2% since 1895, winter is wetter and summer is drier, and there is an increase in the frequency of climate related disasters. Oregon is currently trying to reduce emissions below 45% of 1990s emission by 2035 by regulating emissions, reducing food waste, providing credits for electrification, and leading in policy.
Part of this community led process means that more people need to get involved at the local level to determine how a subset of their tax dollars are spent on these climate projects. This is where participatory budgeting comes in. You can read more about participatory budgeting here.
Participatory budgeting came to Seattle in the late 2000s, and most recently has come to Multnomah County through a youth led process. The idea is that a small section of funding is given to the public to allocate for specific projects. The community members design the rules, including who gets to participate, timelines, and how the projects will be implemented. The process has resulted in parks, murals, and art installations focused on resiliency and education.
There's been a good deal of participatory budget processes focused on climate change and the resulting projects include green infrastructure, community gardens, and other infrastructure changes.
The second half of the listening session included discussions around what the focus group would like to see in their community in the next few decades. This visioning process resulted in some interesting findings. Most people wanted healthy economies and good jobs.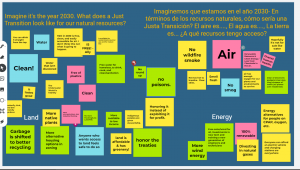 Ultimately the groups found a variety of potential community led solutions ranging from recycling, improved transportation options, limiting chemicals in certain areas, and renewable energy. The goal of the listening session is to take away the key topics from all regions of Oregon and propose a potential solution in the coming years.
Several local members offered to help anyone who is looking to get involved, including community organizer LaNicia Duke, founder of the nonprofit Love Coalition and Humble Beginnings, you can reach Ms. Duke at lanicia.duke@love-coalition.org if you'd like to learn more.
.