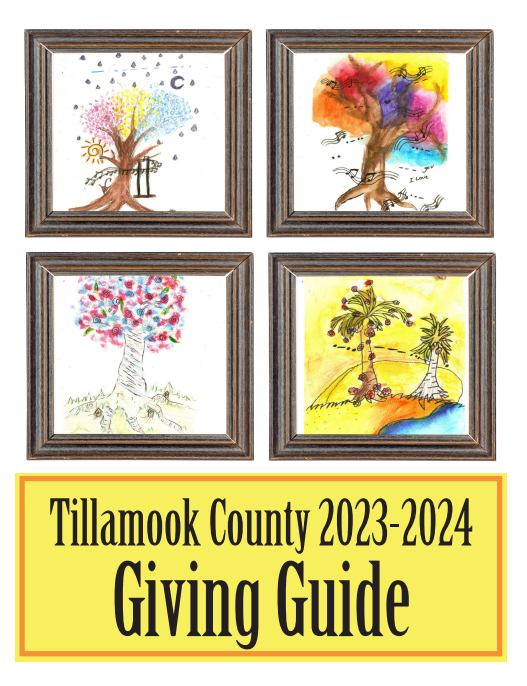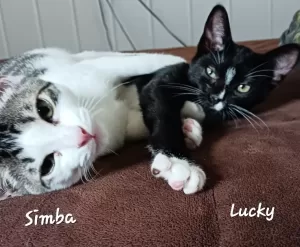 Lucky and Simba say, "Wow! Our three sisters all went to their forever homes. Now we're looking for you to invite us into your heart and home forever. It would be great if we could go together, but if not, we'll just make two homes happier. Little Margarita is here, too. If you want to take one or both of us home, here's the app that you'll need."
Hi, I'm Margarita. My step-brothers, Simba and Lucky, told you that you'd be getting to meet me, too. Well, here I am. The first thing that you'll notice is that I have wonderful eyes set in my beautiful face. Next, it will be my super soft black fur. It's so petable. Then, shhhh. Just listen to my sweet purr that turns on the moment I see you or when you pick me up. As you hold me and carry me around, you'll just melt as I snuggle and nuzzle your neck and under your chin. Yes, I'm everything you've ever wished for in a kitten. If you want pure unconditional love in your lap, heart, and home, here's the app that you.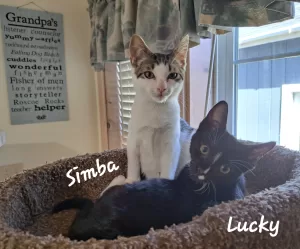 MEET & GREET – KITTEN ADOPTATHON – SATURDAY SEPT. 9th – UNITED PAWS Tillamook
The kitties have big news. United Paws is having an adoptathon on Saturday, September 9th, at their headquarters building located at 1180 N Hwy 101 in Tillamook. The hours will be 11am to 3pm.
What is an adoptathon? It's what's called a meet-n-greet where you can come and see us all at our best and cutest and maybe adopt one or two of us into our forever home.
This is a really big deal. The first adoptathon in over a year.
"Okay, here's a hot tip. Fill out and submit the adoption application below. Then, if you find that perfect kitten, you'll be to take him/her home the same day. You're not obligated to do anything by filling out the app. It's just for your convenience."
https://unitedpaws.wordpress.com/online-adoption-application