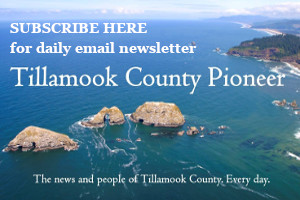 Tillamook Estauries Partnerhips has had fun celebrating the estuaries with our partners for National Estuary Week – there's so much to share about our estuary.  The fun continues throughout the year with our upcoming Explore Nature Tillamook Coast events. On October 3 we are partnering the Historic U.S. Coast Guard Boat House to bring Duncan Berry from By Land + By Sea + By Air to host a Gyotaku printing class "Art Illuminating Science." Participants will take home multiple prints. The event will also feature local Alanna Kieffer from Shifting Tides to teach about the ecology of the local species we will be printing. There is a fee of $100 per person to cover the cost of materials and to compensate the artist instructors for their expertise.  Limited spaces, register here – https://www.eventbrite.com/e/art-illuminating-science-gyotaku-impressions-from-the-sea-tickets-698696850087?aff=oddtdtcreator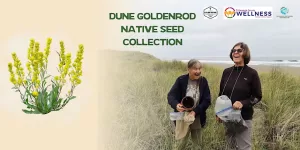 On October 12, we will partner with Tillamook County Wellness to host a seed collection and mindful walking event. Every year TEP collects seeds from local, native plants for its Native Plant Nursery. The Nursery annually distributes 30,000 genetically appropriate plants to restoration groups on the coast. Not only will participants help to collect seeds, but they will also be guided in a mindful walk led by Mari Tasche from Tillamook County Wellness. Participants will even get to take home their own seed packet of Dune Goldenrod seeds. This event is free, but we ask that you register here: https://www.eventbrite.com/e/dune-goldenrod-native-seed-collection-tickets-723022237977?aff=oddtdtcreator
In other native plant news, Aldervale Native Plants is hosting a native plant sale Saturday October 7 at Aldervale Native Plants in Nehalem. Visit their website to learn more.  https://aldervale.net/
School is back in session, and across Tillamook County, numerous fall field trip programs are on the horizon. Between the first week of October and mid-November, over 600 Tillamook County students will be participating in four environmental education programs: 5th Grade Cells to Ecosystems, 4th Grade Energy + Geology, 7th Grade Salmon Watch, and 3rd Grade Biomes. These programs are offered in collaboration by the Tillamook County STEAM Partnership, and dozens of volunteers are needed to support these unique learning opportunities.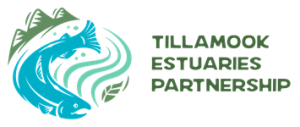 There are a wide variety of volunteer roles available for community members to help with, including: leading station rotation activities, assisting with event set-up/take down, being a timekeeper, event photographer, or helping behind the scenes. There are numerous opportunities for community members to get involved! For more information about volunteering on fall field trip programs, contact our Environmental Education Coordinator, Rachel Freeman, at Rachel@tbnep.org.
For more information about TEP's programs, activities and more, go to www.tbnep.org.