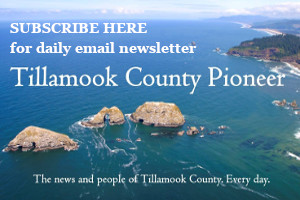 On September 16, 2017 OSP responded to a report of a small aircraft collision on the Nehalem Bay State Park airstrip.
Preliminary investigation revealed that at approximately 5:14 pm, a crash involving an aircraft occurred on the airstrip at Nehalem Bay State Park. The involved pilot was identified as Todd William Rudberg, age 49, from Shoreline, Washington. There was one additional passenger in the plane identified as Valerie Anne Villacin, age 43, from Seattle, Washington.
The aircraft was a 2003 Vans Aircraft Model RV8, single engine, fixed wing plane belonging to Mr. Rudberg. The crash occurred when Mr. Rudberg attempted to land the plane. He had fully touched down on the airstrip and was slowing down when an elk ran in front of the plane. He attempted to speed up and relaunch the plane in order to fly over the elk without hitting it. The propeller and right side landing gear struck the elk and killed it. Another elk ran in front of the plane and was struck by the left wing. The second elk was also killed. The plane spun around and came to a stop on the airstrip. The plane was totaled as a result of the crash and none of the occupants were injured. The FAA has temporarily closed the Nehalem Bay State Park Airstrip and will be conducting an investigation of the incident.
Troopers from the Oregon State Police- Tillamook Worksite responded and investigated the incident. Assisting the Oregon State Police were Nehalem Bay Fire and Rescue, the Manzanita Department of Public Safety, and employees of Nehalem Bay State Park. A large quantity of elk meat was salvaged by the responding Fish and Wildlife troopers.