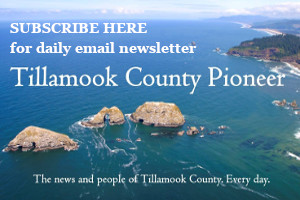 By Laura Swanson, editor
From Justin Parker, Oregon Parks & Recreation North Coast District Manager: "OPRD is mindful of the affect this closure has on the recreating public. The safety of the public and park staff is our first priority. We are reaching out to subject matter experts, including engineers and public works professionals to help us flush out our cleanup plan." He continued, "Once we know how to get the work done safely and obtain any needed permits etc. we'll proceed with clearing the rock. I do not have an estimate at this time for the completion this project, it could take several weeks."
Here are a couple photos from inside the tunnel from Justin Dryden: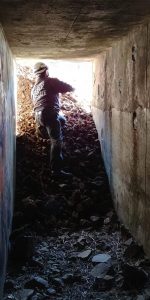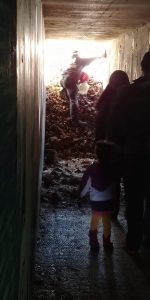 Watch for more updates on the tunnel and a history of the Oceanside Beach Tunnel.