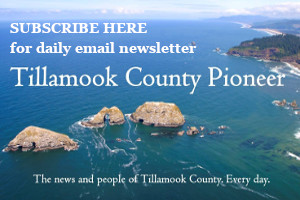 Investment ensures rural community of 1,035 continues to have access to essential utility services
PORTLAND, Ore., Jan. 27, 2021 — Pacific City in northwest Oregon has completed a $10.6 million upgrade of its wastewater treatment plant, announced U.S. Department of Agriculture (USDA) Rural Development Acting State Director Jill Rees today.
"Significant infrastructure projects can often strain a small, rural community's budget," said Rees. "With financing from Rural Development, Pacific City was able to complete extensive upgrades that will ensure the town's growing population continues to have access to essential utility services, supporting sustained economic vitality while protecting the natural resources valued by its residents and visitors alike."
The wastewater treatment plant operated by the Pacific City Joint Water-Sanitary Authority (PCJWSA) was constructed more than 40 years ago. The system required updates when components began to exceed their useful life. Additionally, while serving approximately 1,000 permanent residents and up to 5,000 seasonal visitors, the system's capacity left little margin for error, resulting in several violations of the enhanced National Pollutant Discharge Elimination System permit requirements. With the town's population continuing to grow, the wastewater system required extensive upgrades in order to meet the needs of its current and future customers while also protecting the environment.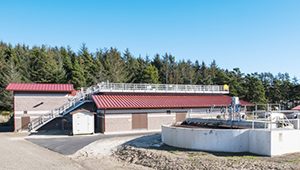 The water-sanitary authority was able to complete essential components of its initial project development, including an environmental review and preliminary engineering report, with a $30,000 grant provided through USDA's Special Evaluation Assistance for Rural Communities and Households (SEARCH) Program.
With an $8.7 million loan and a $1.9 million grant provided through USDA's Water and Waste Disposal Program, PCJWSA converted the existing system into a sequencing batch reactor. The redesigned wastewater treatment plant is able to meet heightened environmental requirements, improving water quality in the nearby Nestucca River.
Overall, this municipal infrastructure project has expanded the system's capacity, setting the foundation to support future growth and a vibrant tourist economy in this rural community of 1,035 people while also protecting the natural environment.
USDA Rural Development provides loans and grants to expand economic opportunities and create jobs in rural areas. This assistance supports infrastructure improvements; business development; housing, community facilities such as schools, public safety, and health care facilities; and high-speed internet access in rural areas. Learn more at www.rd.usda.gov/or.