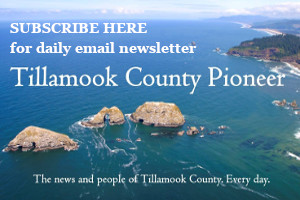 EDITOR'S NOTE:  When the Pioneer posted about Adventist Health Tillamook administering the vaccine, there were several questions asked on our social media pages.  So we reached out to them for some answers.  There is a link also to the Oregon Health Authority's COVID-19 vaccination page as well.
If someone has tested positive for the virus, should they get the vaccine? Does having had the virus count toward developing herd immunity?
If you've already had COVID-19, there may be benefits from taking the vaccine, and expert authorities still recommend it.
If you have been recently diagnosed with COVID 19 (within 90 days before administration), vaccination is not recommended, and you will be asked to wait until a later date.
People who had COVID-19 should wait at least 90 days to get the vaccine since it is rare to be re-infected within 90 days after recovery. It is unknown exactly how long immunity lasts after having COVID-19.
Is the vaccine safe?
Messenger RNA (mRNA) vaccines are a new type of vaccine to protect against infectious diseases. They teach our cells how to make a protein—or even just a piece of a protein—that triggers an immune response inside our bodies. That immune response, which produces antibodies, is what protects us from getting infected if the real virus enters our bodies. Here are some other facts about mRNA:

Like all vaccines, COVID-19 mRNA vaccines have been rigorously tested for safety before being authorized for use in the United States.
mRNA technology is new, but not unknown. They have been studied for more than a decade.
mRNA vaccines do not contain a live virus and do not risk causing disease in the vaccinated person.
mRNA from the vaccine never enters the cell's nucleus and does not affect or interact with a person's DNA.

Here is more information from the OHA about the safety of the vaccine. COVID-19 Vaccine in Oregon
Which vaccine did Adventist Health receive?
Adventist Health Tillamook received the Moderna vaccine.
Are essential workers in the next set?
A county vaccination plan is being organized by the many county entities involved, and more information will be available from Tillamook County Community Health Centers.
We are distributing the allotment of 400 Moderna vaccine doses to providers and those caregivers who are in direct or indirect contact with COVID-19 patients per CDC Guidelines. We are working with others in the county to ensure first responders and high risk populations are vaccinated as soon as possible. Patients in long-term care facilities, who are also first-line, receive the vaccine through their partner pharmacies.
Here is a link to the Pioritization plan –  https://covidvaccine.oregon.gov/#prioritization
How do people get signed up for the vaccine?
For questions about getting the vaccine, contact your healthcare provider.
How much will the vaccine cost?
Vaccine doses purchased with U.S. taxpayer dollars will be given to the American people at no cost. However, vaccination providers will be able to charge an administration fee for giving the shot to someone. Vaccine providers can get this fee reimbursed by the patient's public or private insurance company or, for uninsured patients, by the Health Resources and Services Administration's Provider Relief Fund.
Here is a link to the frequently asked questions about the COVID-19 vaccine in Oregon from the OHA.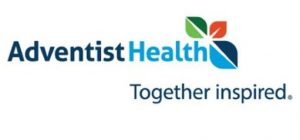 Adventist Health Tillamook is part of Adventist Health, a faith-based, nonprofit integrated health system serving more than 80 communities
on the West Coast and Hawaii. Founded on Seventh-day Adventist heritage and values, Adventist Health provides care in hospitals, clinics,
home care agencies, hospice agencies and joint-venture retirement centers in both rural and urban communities. Our compassionate and
talented team of 37,000 includes associates, medical staff physicians, allied health professionals and volunteers driven in pursuit of one
mission: living God's love by inspiring health, wholeness and hope. Together, we are transforming the American healthcare experience with
an innovative, yet timeless, whole-person focus on physical, mental, spiritual and social healing