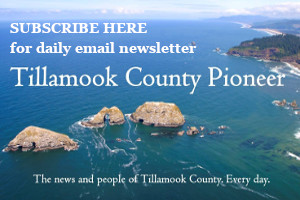 Valentine's Day put an arrow through the hearts of staff and residents at Nehalem Bay House when long-term Swing Shift Caregiver, Marie Smith was taken from us suddenly and all too soon. Her bigger than life personality touched the lives of so many, leaving a permanent impression on our hearts. Known for her quick wit, unabashed personal opinions, and above all else her service to others; she has left a hole in the fabric of Nehalem Bay House and CARE that can only be patched but never mended. She worked tirelessly for Nehalem Bay House for eight years.
According to Tracy DeLano, CARE's Assisted Living Regional Program Director, "Days before her untimely death in a final wish, she cornered me on my way in the door demanding that we do something about the courtyard for the residents, where sadly all the trees died last year from fungus leaving in its place a baron wasteland of pooled water and mud."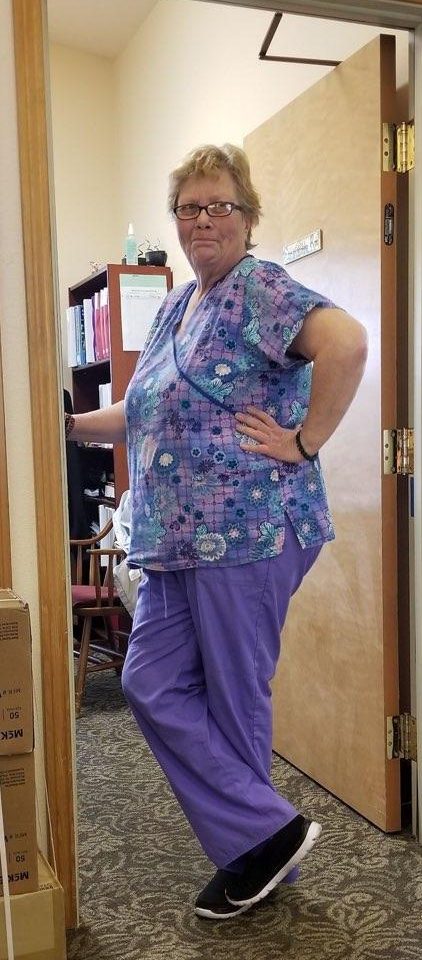 DeLano continued, "It will have to wait Marie, we don't have the budget for it right now. The pandemic hit us hard financially. We can start to look at in the new fiscal year, or when we are in a better financial position was my honest response." Marie just shook her head, then huffed off stating, "Well that's not right, the Residents deserve it."
In her absence, the baton was passed to her long-term co-worker Day Shift Caregiver, Laura Cole who has now approached me about fundraising for the Nehalem Bay House Courtyard as a memorial to honor Marie.
It will start with "A Tree for Marie" the type and variety to be chosen by the Staff and Residents who knew her best; and will hopefully end with a public dedication of the renovated courtyard as a testament to Marie's service to the community which will include a permanent plaque brandishing her name.
In death as in life, as was often the case….. Marie will have the last word!
Nehalem Bay House is a nonprofit, locally-owned and managed assisted living community and welcome assistance from the local community to restore the courtyard and gardens at Nehalem bay House. Those wanting to make a difference with a donation to the "Tree(s) for Marie" project should contact Ashley Garcia at CARE, Inc. (agarcia@careinc.org) or Tracy Delano (tdelano@careinc.org), or send donations to Nehalem Bay House,35385 Tohl Rd., Nehalem, OR 97131 – be sure to indicate that the donation is for "Trees for Marie."
Family memorial plans for Marie are still being finalized. All hearts go out to those who knew and loved her.