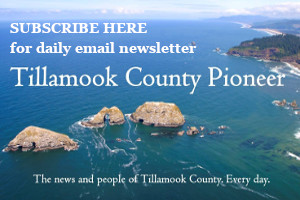 (Seaside, Ore. – Jan. 14, 2023) – Seaside Police and the Clatsop County Sheriff's Office Search and Rescue recovered a submerged vehicle on Saturday, Jan. 14, 2023 and a body believed to be LaDawn Rene Bloom, missing since Dec. 4, 2022.
As part of an ongoing investigation into Bloom's disappearance, a search operation in Neawanna Creek near the intersection of N. Wahanna and Lewis and Clark roads in Seaside uncovered possible signs a vehicle had entered the river. At approximately 12:50 p.m., Clatsop County divers located a vehicle, which a tow truck then pulled from the water. The vehicle is confirmed to be Bloom's 2018 Silver Ford Fiesta.
Police and the Clatsop County Medicolegal Death Investigator continue their investigation.
Here is a link to the original press release about the Bloom's disappearance in December, 2022:
https://www.tillamookcountypioneer.net/seaside-police-seek-info-related-to-missing-person/