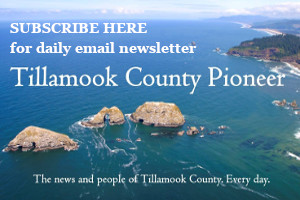 Learn the basics of nature and landscape photography during this free, multi-day online class with Friends of Netarts Bay WEBS
Calling all budding nature and landscape photographers: Join the Friends of Netarts Bay WEBS and professional photographer Jim Young for a virtual photography course starting Oct. 8. This multi-day course is designed for emerging photographers who want to learn the basics of photography and composition.
The free series kicks off on Oct. 8 at 6:30 pm with an introduction to photography with Jim Young. Then, photographers are encouraged to head out into nature over the next week to put their brand new skills to use.
The following class will be held Oct. 17 at 6:30 p.m. with an opportunity to have your photography reviewed with an honest (but kind) critique of any submitted photos.
Participants will need to have their own camera, and should be familiar with transferring photos to a computer.
The instructor, Jim Yong, is a resident of Netarts/Oceanside and has been working as a professional photographer for many years. Jim also had a long and successful career as a marine biologist. He now spends his time documenting the beauty of the North Oregon Coast area and other places he travels to through the lens.
This event is part of the Explore Nature series of hikes, walks, paddles and outdoor adventures. Explore Nature events are hosted by a consortium of volunteer community and non-profit organizations, and are meaningful nature-based experiences which highlight the unique beauty of Tillamook County and the work being done to preserve and conserve the area's natural resources and natural resource-based economy.
To register, visit explorenaturetillamookcoast.com. And be sure to follow the Friends of Netarts Bay WEBS and the Explore Nature Series on Facebook and Instagram for more educational events.